Financing the Cost of Porcelain Veneers
Thank you for visiting the dental blog of VOGUE SMILES MELBOURNE about Financing the cost of Porcelain Veneers.
How can we assist you today? Whether you're in need of a simple cleaning or a dazzling smile makeover, the team of Vogue Smiles Melbourne are here to help. Our General and Cosmetic Dentistry practice is home to a wide range of treatment options, each of them designed to create noticeable, long-term improvements for both your oral health and your self-confidence.
Our practice is dedicated to providing high-quality care in a cozy, one-on-one environment, focusing on your comfort, your personal smile goals, your financial budget and your oral health needs. We look forward to not only helping you improve your beautiful teeth but getting to know you and forming a relationship that hopefully lasts for many years to come.
Please feel free to look around at our website.  If you have any questions about the topic of Financing the cost of Porcelain Veneers or would like to make a booking, please contact our practice today on 9629-7664 .
It is our aim that through the educational articles we posted on our dental blog, that we can make profound impact on the lives of our patients by empowering them with knowledge and insight on Dental health and treatment that they are searching for.
Read our Blog content below to learn more about this topic.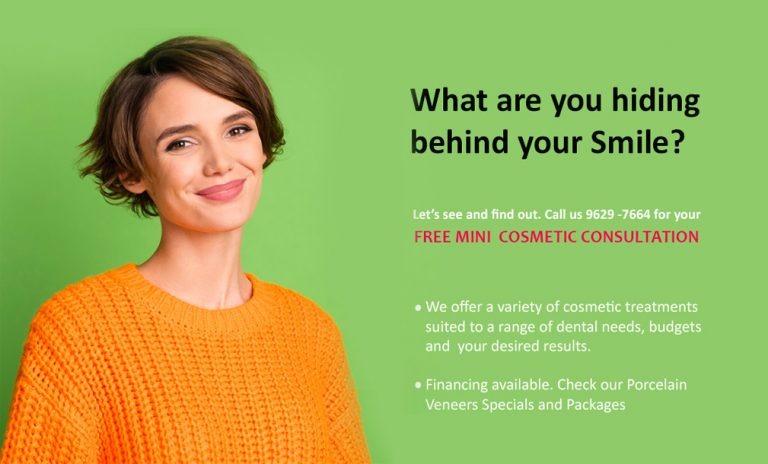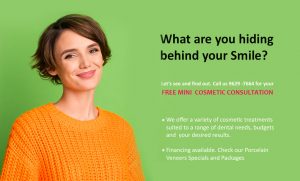 Financing the Cost of Porcelain Veneers
How to Pay for Cosmetic Dentistry
Cosmetic dentistry is elective and, as such, not covered all by insurance. However, we don't want finances to be a barrier to your happiness. To help our patients achieve the attractive smiles they deserve, we accept several payment options, including Zipmoney, Carecredit, OpenSmile for our cosmetic dentistry services.
If you're ready to invest in a smile makeover using porcelain veneers, schedule your consultation with us. Discuss the logistics of the procedure and your financial options. A new smile is possible for you – allow our office to help you make it happen.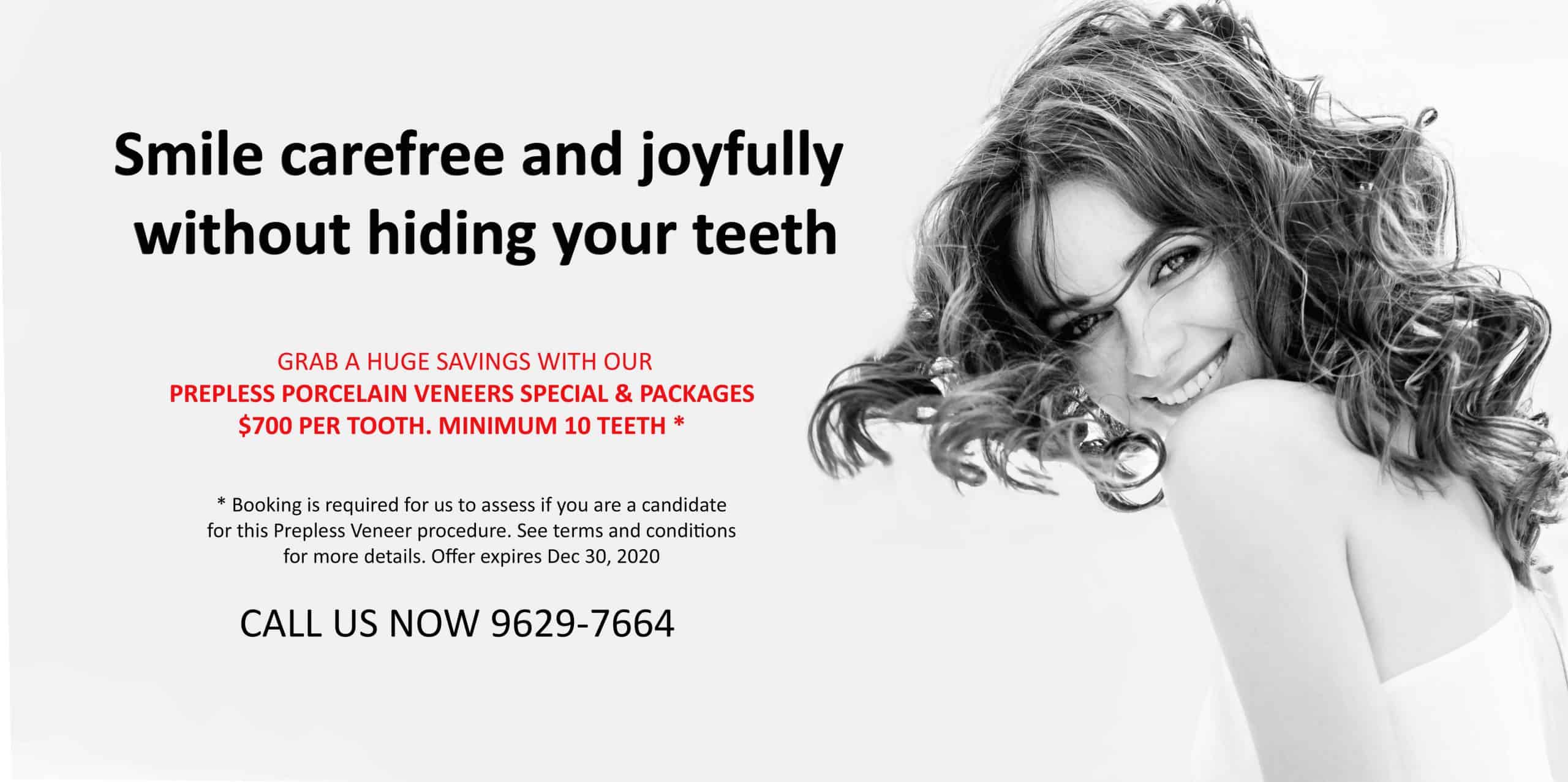 Financing the Cost of Porcelain Veneers
Are Porcelain Veneers Expensive?
Getting any sort of cosmetic dentistry is a big decision, and it's not one that should be made lightly. Porcelain veneers are a high-end cosmetic smile enhancement, and you want to make sure that the veneers you receive are the right investment.
The cost of porcelain veneers can vary depending on a number of factors specific to your needs. Porcelain veneers typically cost between $700 and $2,500 per tooth but this price and the total cost of your smile makeover will vary based on several factors, including:
The number of veneers being placed
The type of veneers being placed
The quality of the materials used
The dental lab your dentist uses to create your veneers
The level of skill and expertise of your dentist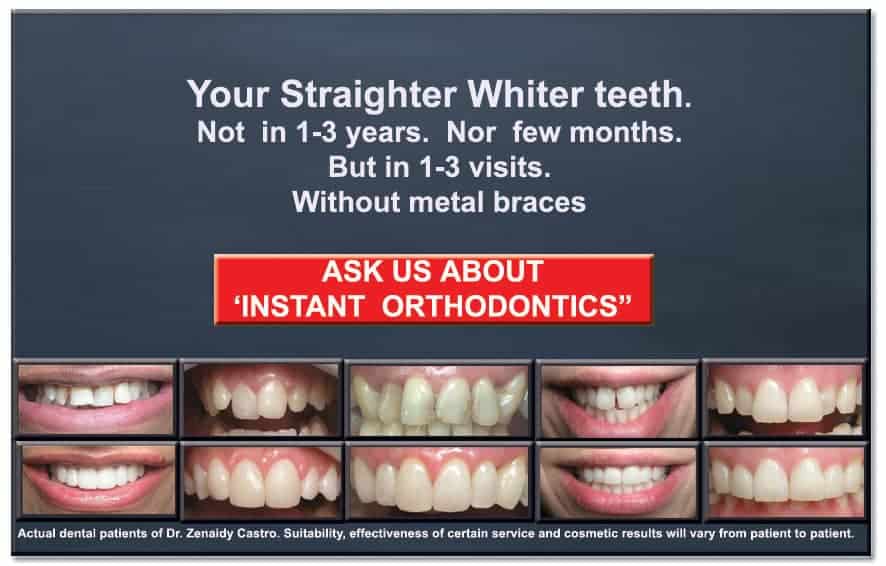 Financing the Cost of Porcelain Veneers
Are Porcelain Veneers Worth the Investment?
Porcelain veneers are an investment in your smile. As one of the most prominent features of your face, the appearance of your teeth has an impact on nearly every aspect of your life. From better opportunities at work to being perceived as more trustworthy, your smile conveys hidden messages to everyone you interact with. This makes the costs associated with its perfection well worth it in the long run
Physical upgrade:
Veneers have the power to make a person look younger, happier, healthier, wealthier, and simply the best version of themselves. Even when you have bedhead, aren't wearing makeup, or are dressed in sweats, you will look pulled together thanks to your beautiful teeth. Veneers can turn anyone into a VIP, no questions asked.
Mental transformation:
Not only do veneers transform appearance, they transform self-worth. Getting rid of the cracks, chips, gaps, or stains means you will no longer have flaws in your smile to be self-conscious about. You won't worry about what your teeth look like while you speak or eat or smile. This boost to your self-esteem is powerful in every area of your life.
Professional boost:
No matter what line of work you're in, looking your best is important for how others perceive you, whether clients, colleagues, customers, or students. When you know you look good and believe you look good, you have the confidence to speak up, go after the things you want, and stand out unselfconsciously.
The benefits of a porcelain veneers smile makeover are many, and they will reverberate throughout your life. A new smile means freedom from the bonds of a broken-down smile.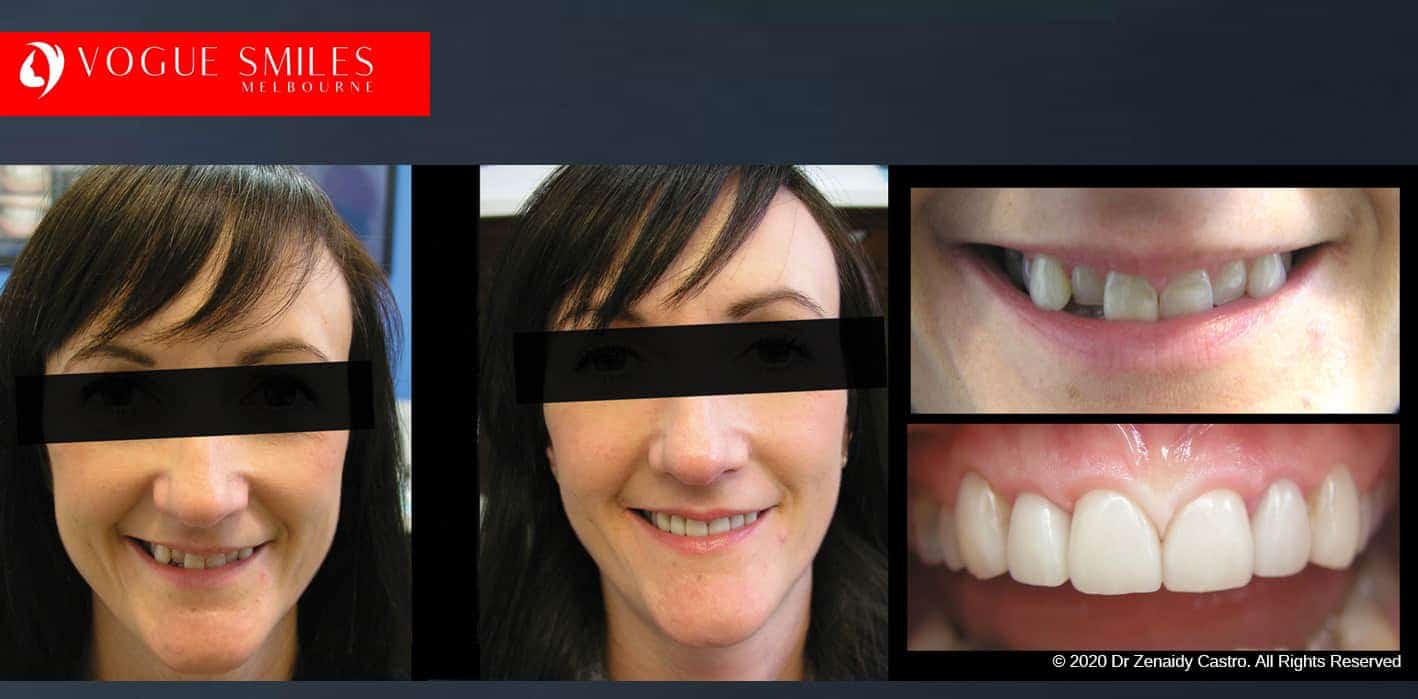 Financing the Cost of Porcelain Veneers
No two smiles are the same. Each individual has different aesthetic enhancements they would like to make, different facial features and of course different bite and occlusal characteristics that will impact the price. The price varies since each smile makeover requires its own individual technique, varies in the number of veneers and the amount of time required for your treatment.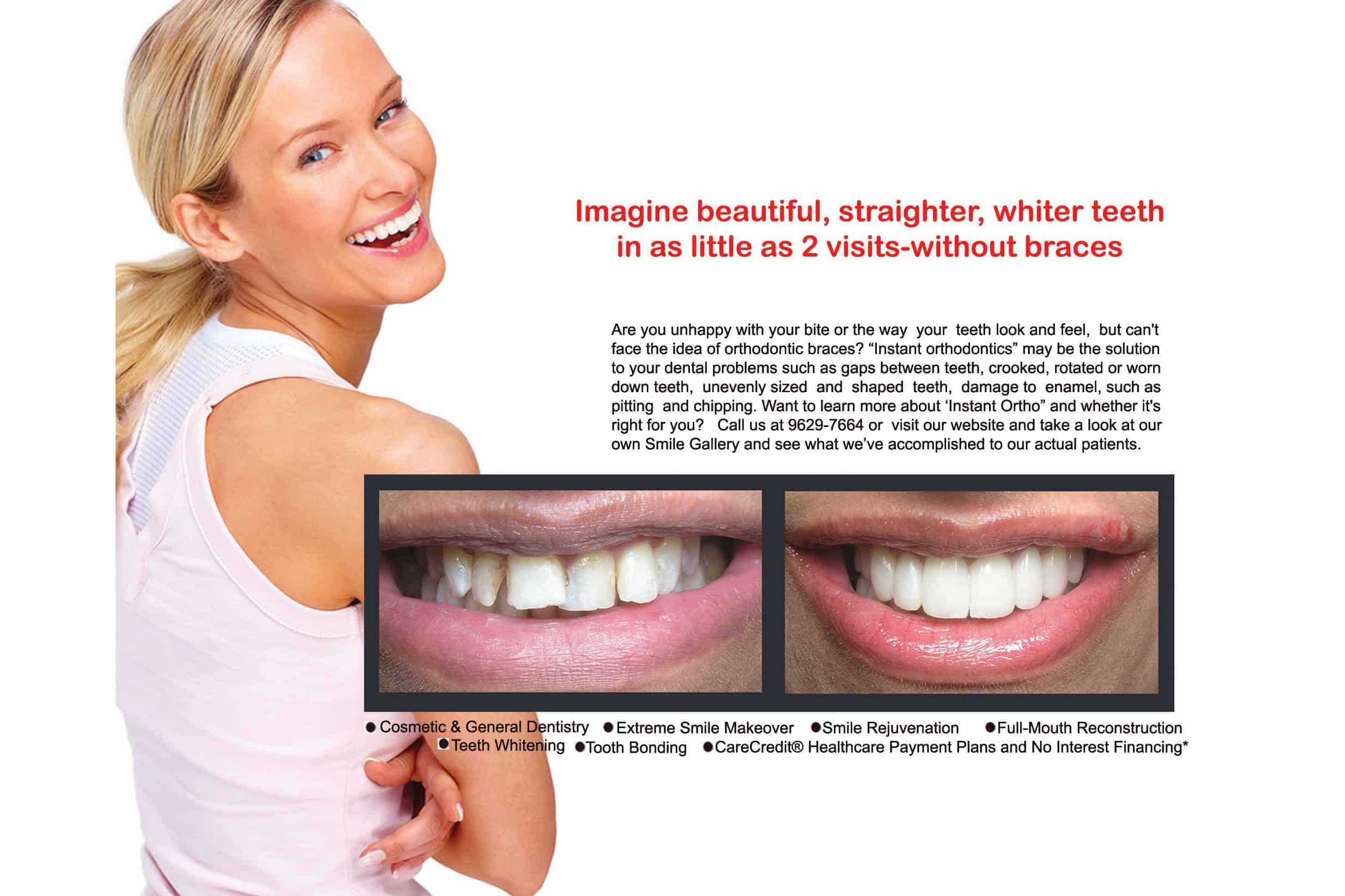 Financing the Cost of Porcelain Veneers
Variables that affect the cost of Porcelain Veneers
If you've been shopping around and are wondering what the cost of dental veneers is, you've probably noticed that the quoted cost of the veneers can vary a great deal. In Melbourne, prices for porcelain veneers can range from $900 per tooth to $3,500 per tooth depending on where you go. You may also hear that some dentists only want you to do 4 or 6 dental veneers for your smile makeover, and others think that you need 10 or 12 teeth done. The key factors that affect the cost differences from one practice to another are as below:
What materials are being used? Not all veneers are created equal. Highly durable veneers are made of advanced materials that may be more expensive.
What training & experience does the dentist have? Experienced and well-trained cosmetic dentists may request more for their services.
Geography– As with everything, porcelain veneers cost varies from place to place.
Where and how they are manufactured– Experience and skill level of the dental laboratory
Complexity of your unique procedure
Two of the biggest factors that impact the cost of porcelain veneers are
1) the materials that are used and
2) the skill, training and experience of the specialist doing the work.
With these variables, it can be hard to accurately compare quotes from different cosmetic dentists on the ranges in cost of dental veneers. The key is to understand the value of what you are paying for.
When considering as important a dental procedure as porcelain veneers, it's important to get multiple quotes, and when you're comparing them, make sure you're comparing the same product. Don't forget to look carefully at dentists' before and after pictures before making a decision.
Don't compare apples to oranges!
Financing the Cost of Porcelain Veneers
If you would prefer to establish a payment plan to pay for your dental treatment, our office works directly with a number of credit providers, all of which offer no interest financing options. With a convenient line of credit available, a beautiful smile transformation is easier than ever.
In most cases it takes just a few minutes to apply. If you prefer, you can even call the office before you arrive for your appointment and set up your line of credit. It is also easy to submit an application after you are given your treatment plan from Dr. Castro.
As soon as the credit is approved you can begin your treatment. In most cases you may use it for on-going and additional treatment, and to pay for any member of your family.
You will be offered choices of payment plans, and you can usually set up low monthly payments. These different lines of credit offer several convenient payment options, so you can get the dental work that you want, when you need it most.
Cosmetic Dentistry Financing in Melbourne CBD
Dental Payment Plan Options That will Fit Your Budget
We don't believe that dental care should be out of anyone's price range. We want you to feel confident in a smile that looks attractive and functions naturally—and fits within your budget! If you don't believe you can afford the dental treatment you need (or want), rest assured that we will try our best to help you afford the treatment you need. We have helped countless patients receive affordable dentistry, providing them with beautiful new smiles that have changed their quality of life.
Our team helps make our dental services affordable by assisting you in maximizing your insurance benefits and accepting a variety of payment methods. We also offer third-party dental financing through ZIPMONEY. Don't let fear or embarrassment about your budget keep you from getting the dental treatments your smile deserves. Contact our team today!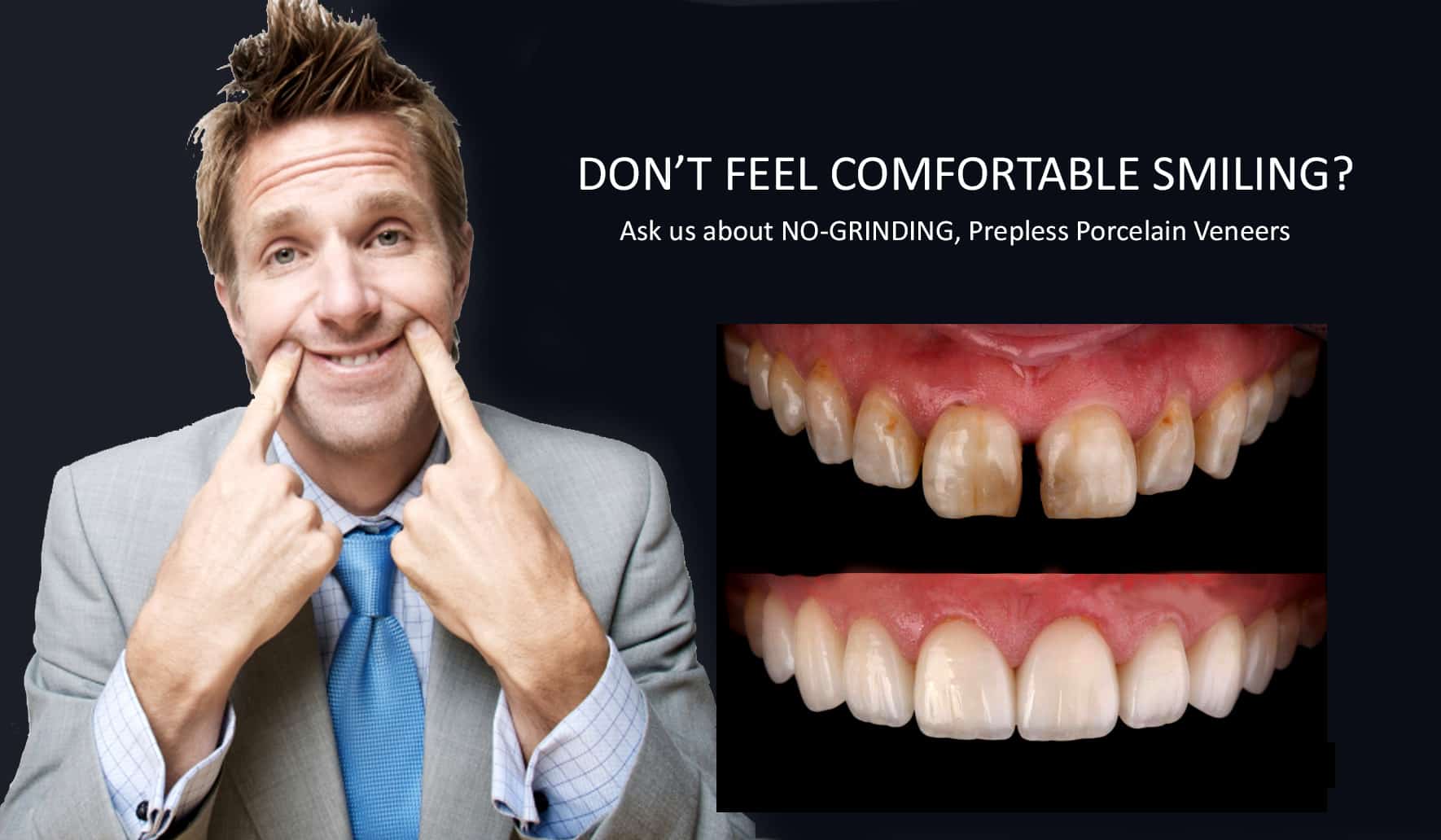 Before and After Dental Smile Makeover Treatment Gallery
Have a look at our smile gallery of photos that shows some of the beautiful smiles that we have worked on. We are committed to excellence &  changing lives of our patients through smiles. Whether you're in need of more advanced procedures such as "extreme Smile make-over," Porcelain veneers, and bonding or you simply wish to correct a chipped tooth or create a whiter smiles, our  practice provide personalized and cosmetic dentistry for every stage of your life. We have over 30 years of experience of providing gentle and quality General and Cosmetic Dentistry in Melbourne CBD, that you can count on.
We can Turn your dream of beautiful smile into reality.
Call us now for your FREE MINI COSMETIC CONSULT on 9629-7664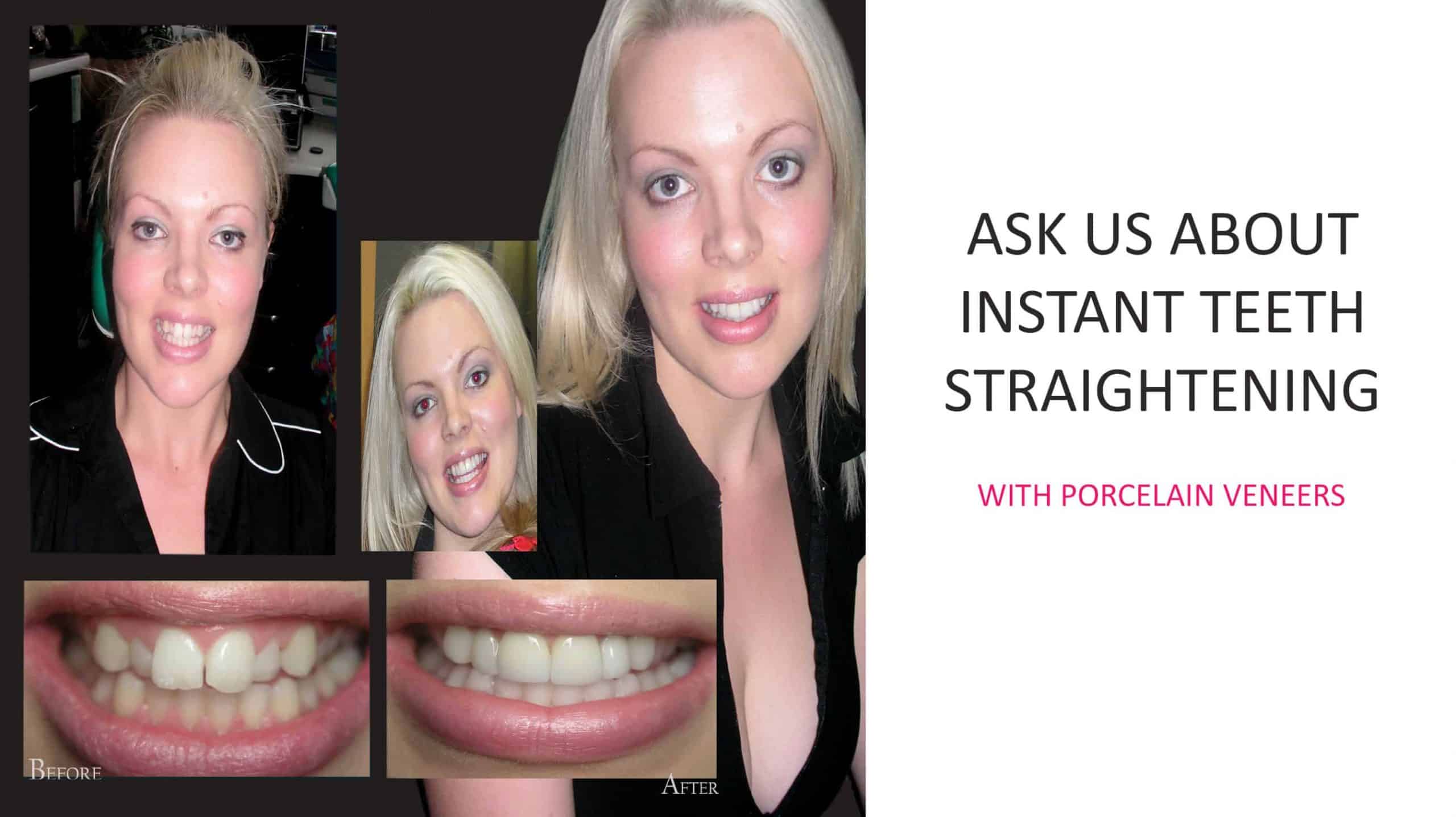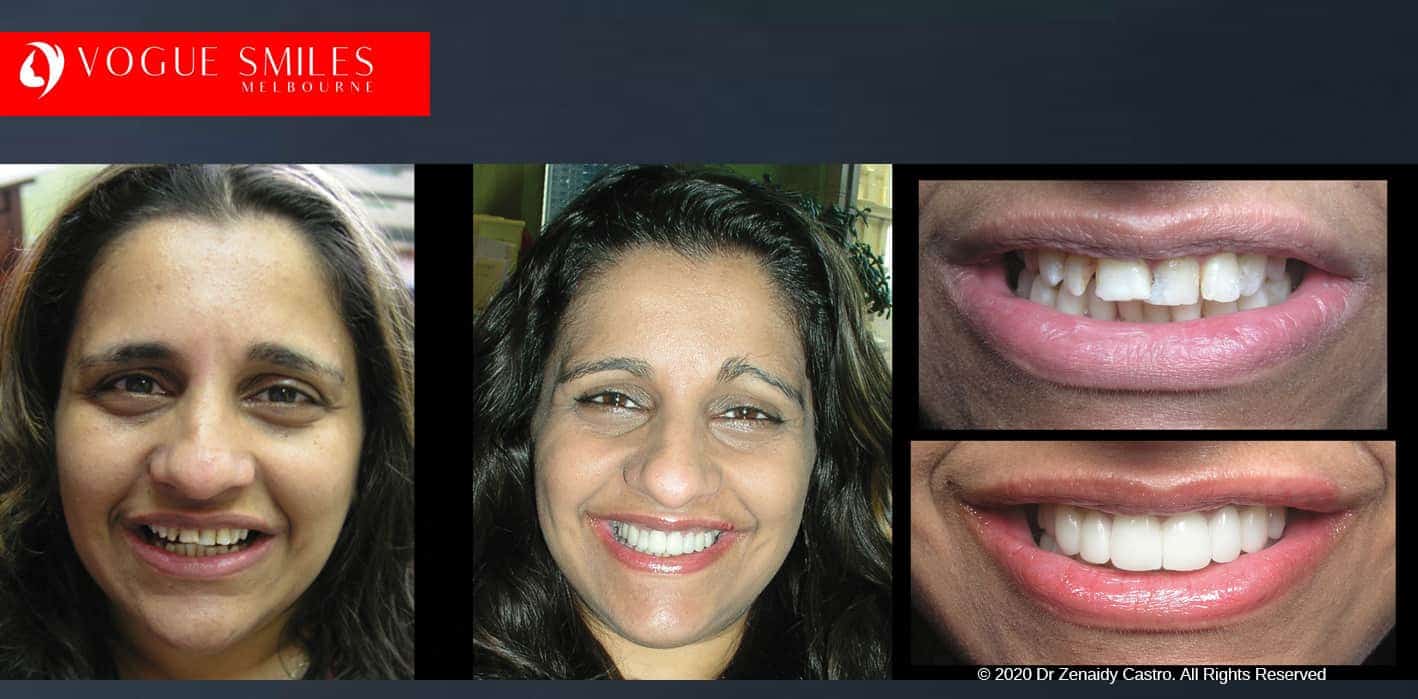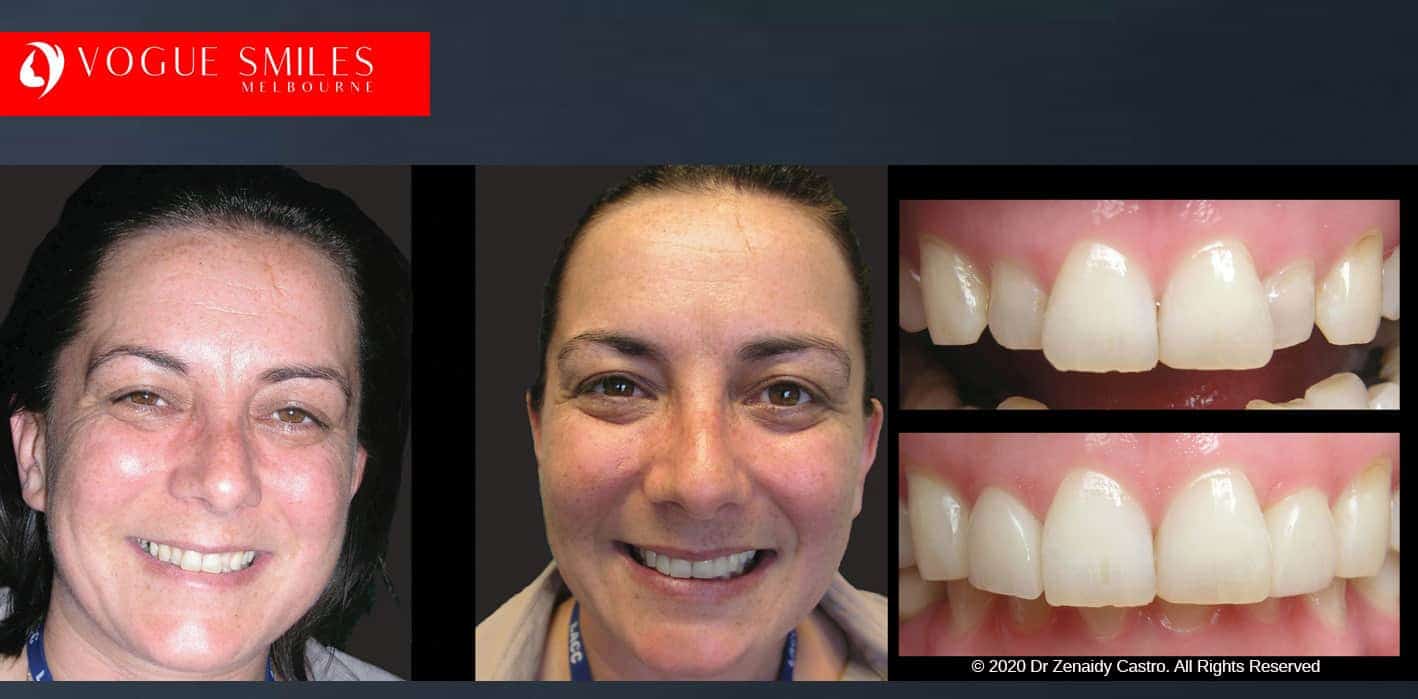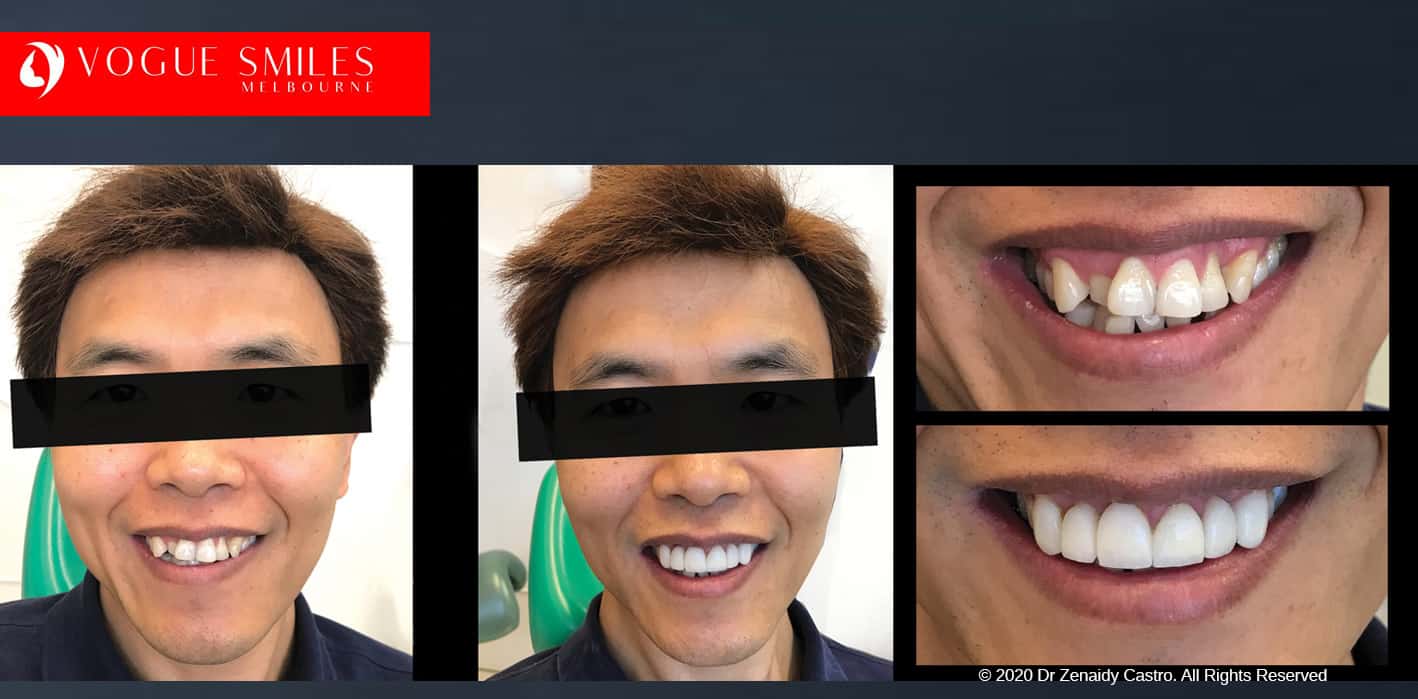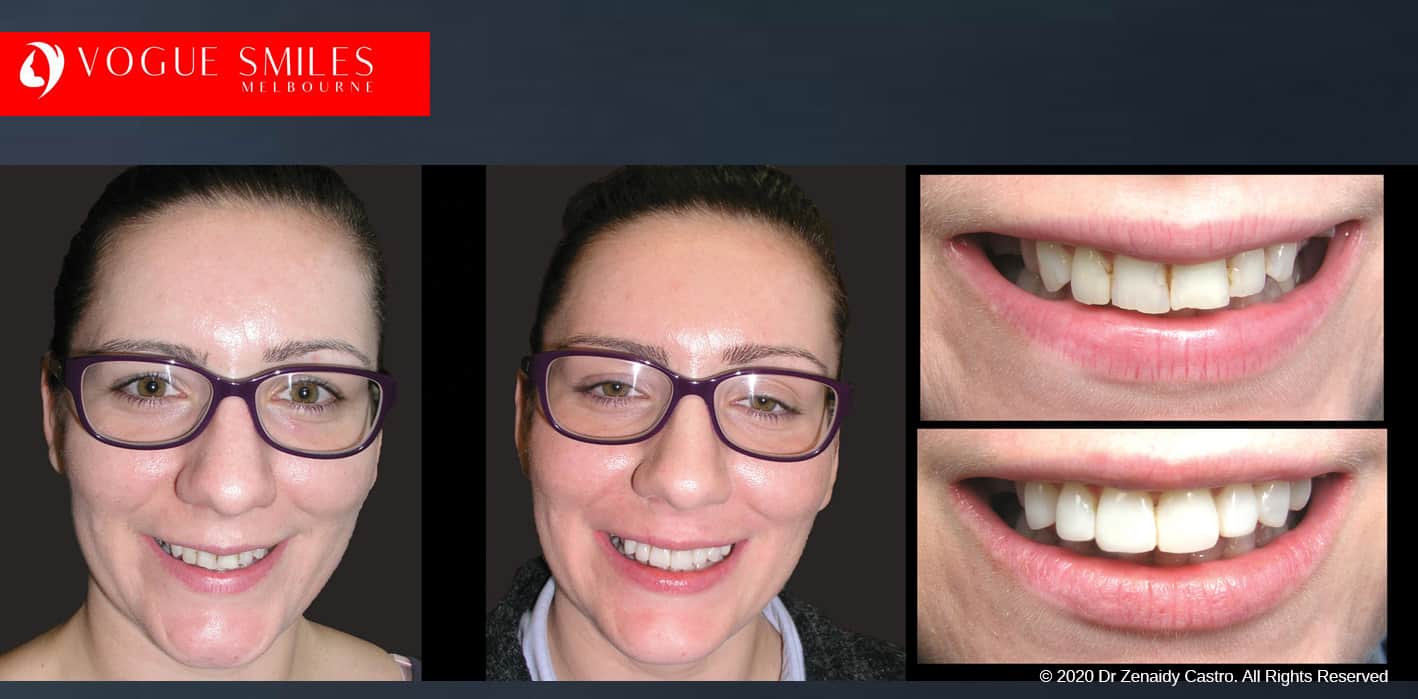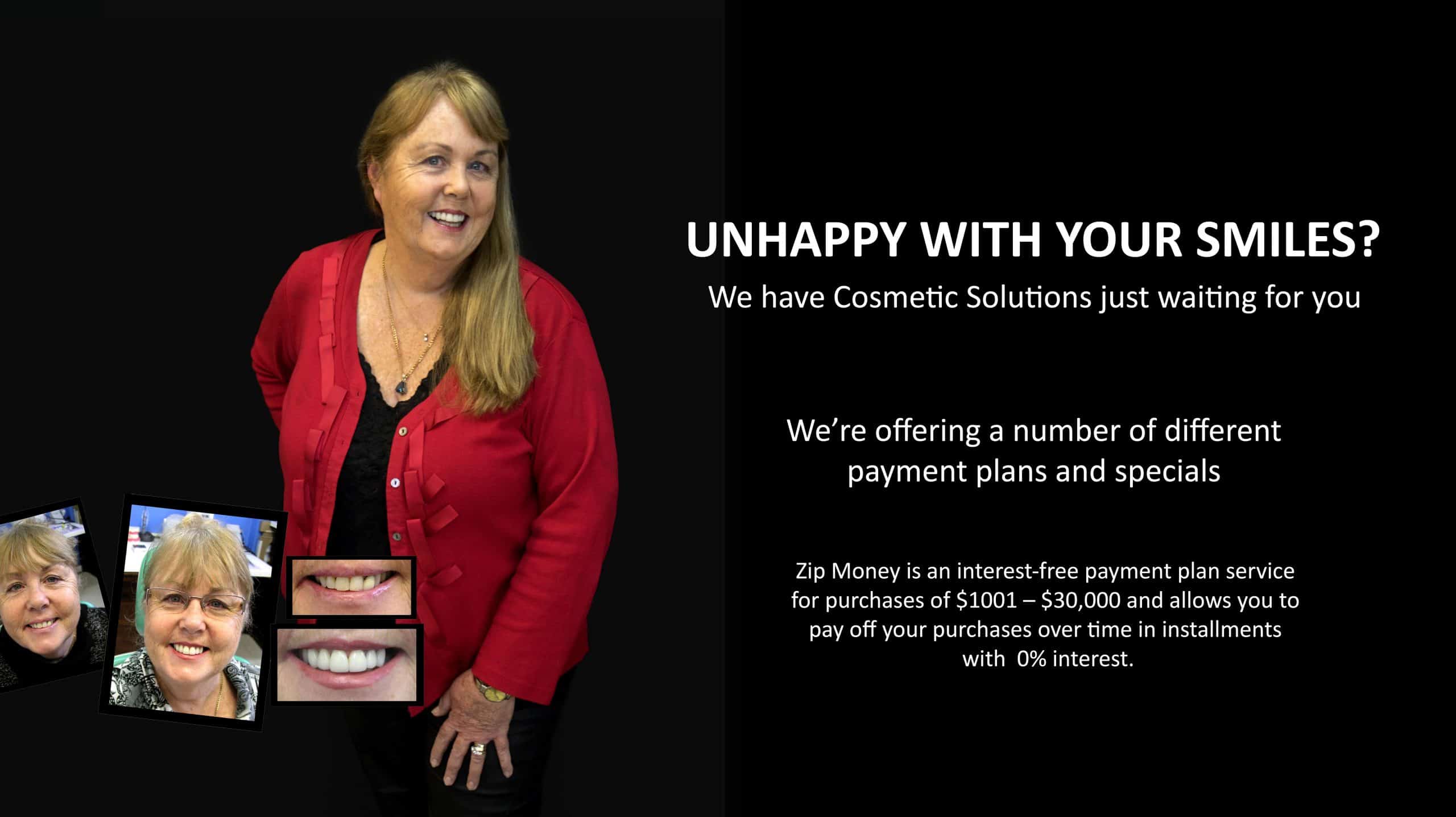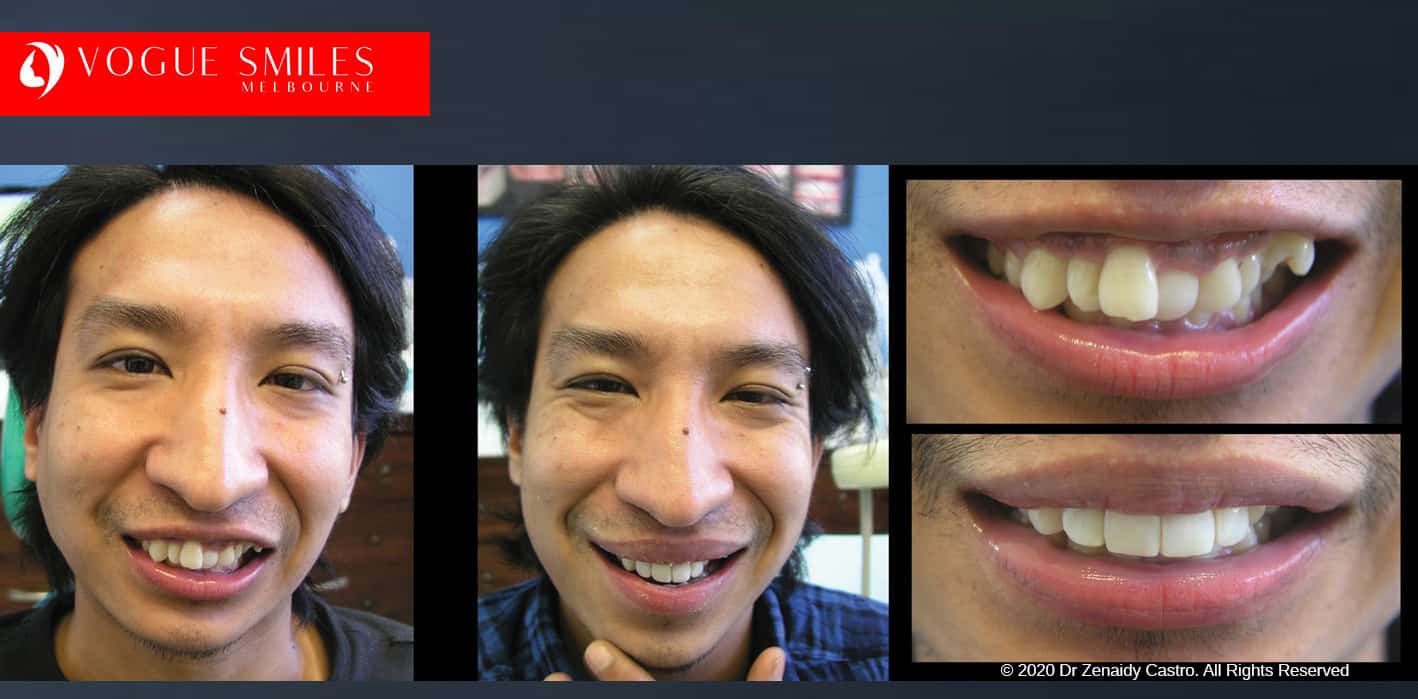 Disclaimer: The information on this website is for information purposes only. Is not a substitute for a proper professional care. Cosmetic Dentistry results  will vary from patient to patient. Call our office and book for an actual in-person consultation for us to assess if you are a good candidate for a particular cosmetic Smile Makeover treatment. All of our Specials and packages posted on this site are subject to terms, conditions and availability