A beautiful smile can light up one's whole face and is one of the first things that others will notice about a person. Any imperfection about the smile, no matter how small or how seemingly inconspicuous it may be, can have a significantly negative impact on the overall aesthetics of the smile – and can actually make a person look less attractive in an instant.
There are a number of cosmetic dentistry treatment options that can be used to improve the appearance of a smile, depending on which aspect will need to be addressed. These treatments can even be used to improve not only the aesthetics of one's smile but also to improve the function of the teeth and overall dental health.
What are instant veneers and what can they treat. In this article, we discuss the options.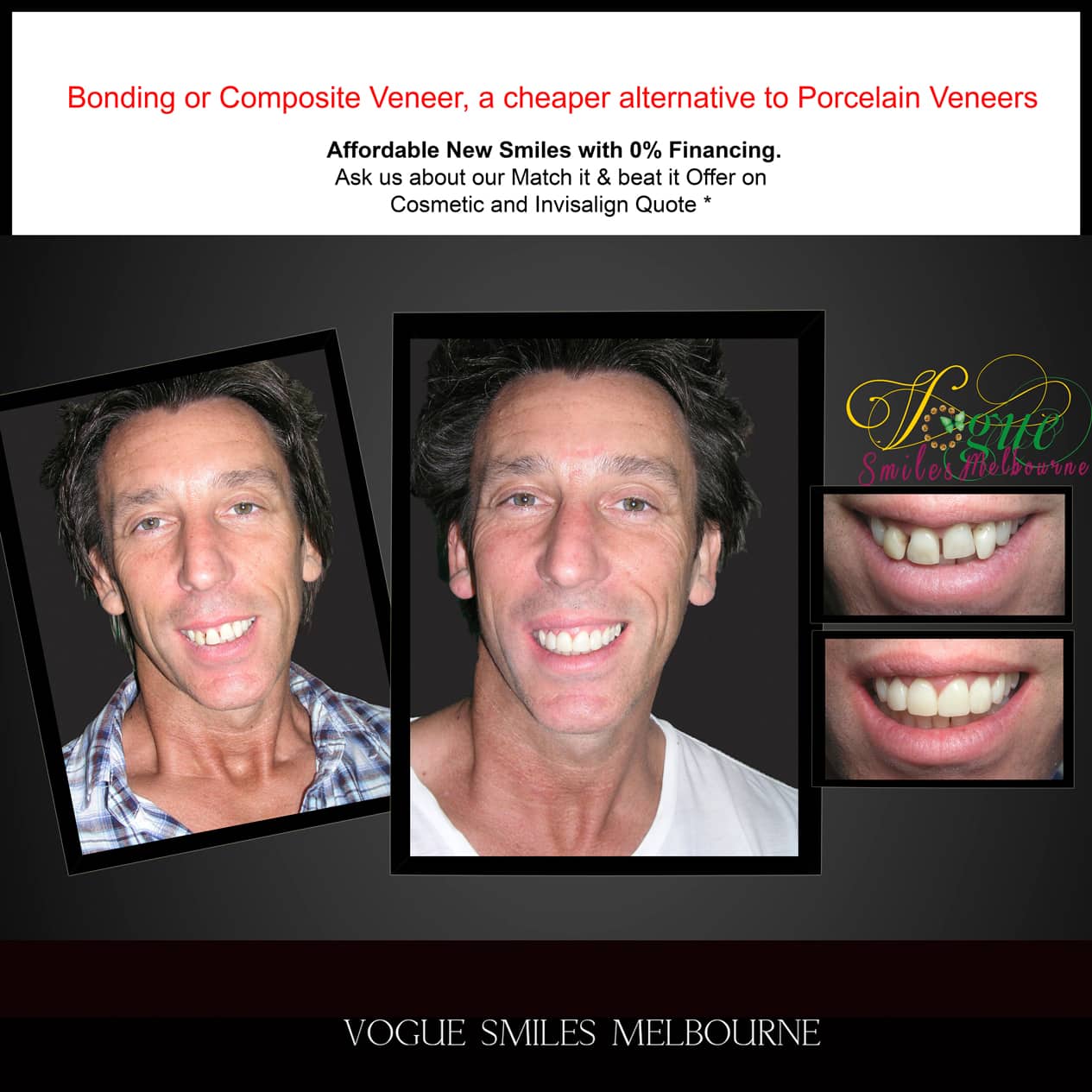 Problems Addressed by Composite Instant Veneers
Decayed or Damaged Teeth – Teeth that have been damaged by tooth decay can be improved with the help of composite veneers. The veneers offer a cost-effective solution to the improvement of both the aesthetic and functional aspects of damaged teeth.
Crooked Teeth – Composite veneers can improve the appearance of crooked or improperly aligned teeth so that one's smile looks more natural and more beautifully aligned. The veneers offer faster teeth alignment results compared to orthodontic treatment. Unsightly spaces between teeth can also be remedied with composite veneers.
Misshapen Teeth – Irregularly shaped or misshapen teeth can be improved with composite veneers, to bring about a better-looking smile. Discoloured or Stained Teeth – Stains and discolourations on the surface of teeth, especially those that are resistant to teeth whitening procedures, can be addressed with composite veneers. The custom-made shells will be placed on top of the affected teeth to improve the overall appearance.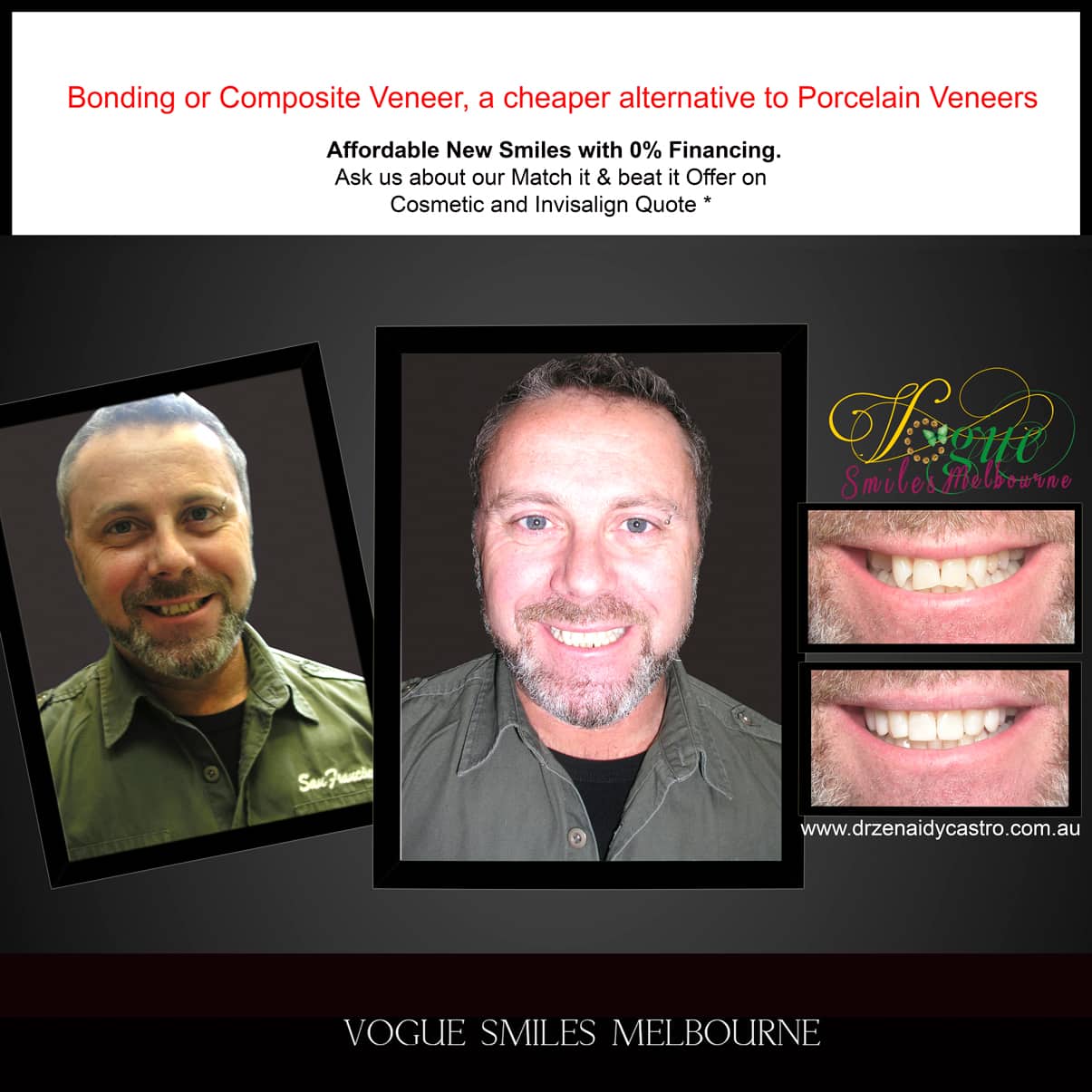 What are Instant Veneers?
Put simply instant veneers are the same as dental bonding. This is a modern dental technique using ultra-modern technology where your dentist will apply a small amount of tooth-coloured 'composite' material to your deficient tooth. This material is bonded to the surface of your tooth with a special etching process and then the composite is set or 'cured' with high powered light.
Composite veneers provide effective and reliable solutions to some of the most pressing cosmetic dentistry problems that need to be addressed, in the quest to have a vastly improved smile.
Also called direct veneers, composite veneers are custom-made shells that are made of a composite material; these shells are used to improve the appearance of natural teeth that have damage, discolourations, stains, unsightly gaps, or are improperly aligned. Unlike porcelain veneers, composite veneers can be created chair-side by the dentist, so that the aesthetic improvements on the teeth can be completed in a single dental visit; porcelain veneers are created in a laboratory, and will usually need two to three dental appointments to be completed.
The advantages are simple and easy to understand and include:
It's a quick process that can often be done in an hour for simple corrections. Composite veneers are created chair-side by the dentist, so the treatment can be finished in a single dental visit. There is no need to wait for the veneers to be finished by a laboratory, as in the case of a porcelain veneer treatment – which takes two to three visits to be completed.
One appointment required, regular veneers require at least 2
Often no dental injection is required
Instant results
Confidence boosting as troublesome teeth can be quickly treated
The composite veneers procedure requires very little or no reduction (through drilling) of the teeth structure, making it minimally invasive; the minimally invasive procedure also ensures that the healthy tooth structure is preserved.
The composite veneer treatment is more cost-effective compared to the use of porcelain veneers; this is because there is no need for invasive drilling procedures, and also because of the fewer visits to the dentist required.
Composite bonding (also sometimes called "direct veneers" or "plastic veneers") is a tooth-coloured plastic resin material. Bonding can usually be placed in one visit and is used many times to repair a smaller chip in a tooth or to make aesthetic improvements in more than one tooth. Bonding usually requires little to no tooth reduction or anaesthesia. Because they are made out of porcelain in a lab, porcelain veneers are usually more aesthetic in terms of the spectrum of colours, realism and translucency. Porcelain veneers are also more of a long-term solution than bonding, as they do not stain, discolour, and are stronger than bonding. Porcelain veneers usually require only a couple of office visits – the first visit to prepare the teeth and the second to seat the veneers.
Major flaws in teeth can't be treated with bonding or instant veneers however small minor dental imperfections are normally pretty easy to treat this way.