PORCELAIN VENEERS IN MELBOURNE | YOUR COMPLETE COMPLETE GUIDE TO PORCELAIN VENEERS | GET A FREE QUOTE
Thank you for visiting the dental blog of VOGUE SMILES MELBOURNE about YOUR COMPLETE GUIDE TO PORCELAIN VENEERS .
How can we assist you today? Whether you're in need of a simple cleaning or a dazzling smile makeover, the team of Vogue Smiles Melbourne are here to help. Our General and Cosmetic Dentistry practice is home to a wide range of treatment options, each of them designed to create noticeable, long-term improvements for both your oral health and your self-confidence.
Our practice is dedicated to providing high-quality care in a cozy, one-on-one environment, focusing on your comfort, your personal smile goals, your financial budget and your oral health needs. We look forward to not only helping you improve your beautiful teeth but getting to know you and forming a relationship that hopefully lasts for many years to come.
Please feel free to look around at our website. If you have any questions about the topic of  YOUR  COMPLETE GUIDE TO PORCELAIN VENEERS  or would like to make a booking, please contact our practice today on 9629-7664 .
It is our aim that through the educational articles we posted on our dental blog, that we can make profound impact on the lives of our patients by empowering them with knowledge and insight on Dental health and treatment that they are searching for.
Read our Blog content below to learn more about this topic.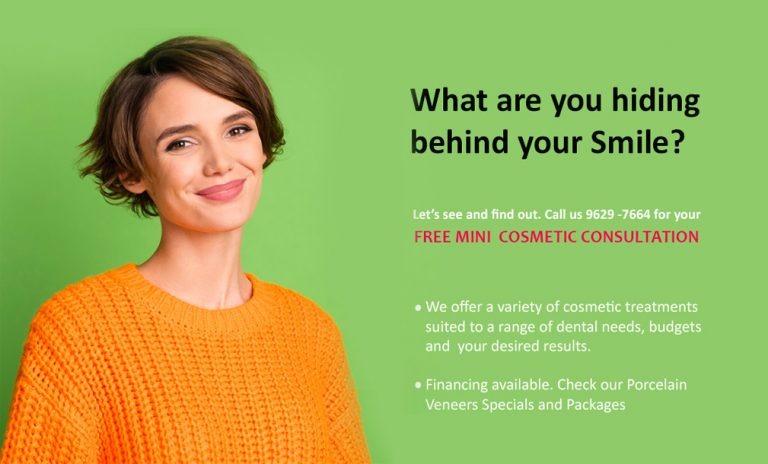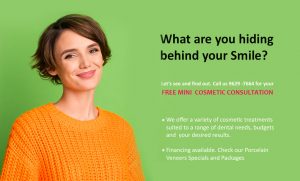 PORCELAIN VENEERS IN MELBOURNE | YOUR COMPLETE COMPLETE GUIDE TO PORCELAIN VENEERS | GET A FREE QUOTE
What do those famous celebrities have in common?
They've all got the kind of smile that can light up a room.
The good news is not all of them have teeth that look that way naturally. A lot of them have dental veneers fitted to transform their smile- the most popular treatment we offer here at Vogue Smiles Melbourne, one of the leading cosmetic dental clinics in Melbourne.
Cosmetic dentistry has soared in popularity over the past few years (some experts estimate it's risen by 50%) and people from all walks of life consider enhancing their teeth. A few years ago most people considered cosmetic dentists the prestige of the rich and famous. Nowadays these sorts of treatments are much more accessible, with various affordable payment plans available.
Our cosmetic dental clinic is dedicated to helping you achieve your dream smile. Based in the heart of Melbourne CBD, we offer porcelain veneers treatments which will give you that dazzling confident smile.
Dr Castro have fitted thousands of Porcelain veneers over 30 years and we are proud to provide the option of either the Traditional Veneer or the non-prep porcelain veneers. This means they're fitted using a non-intrusive preparation procedure. In most cases this means that the underlying teeth won't need to be altered.
We are always happy to discuss any of our treatments with you. Whether you want to discuss smile makeover options or find out more about our payment plans, we're always keen to help with your enquiries.
Changing the outward appearance of your teeth won't impact your overall physical health, but it will improve your emotional and mental health. An improved smile can instantly boost your self-esteem, make you feel more confident, and give you pride in your overall appearance. Unfortunately, many people delay improving their smile because they are worried about the cost. Luckily, there may be a cosmetic dentistry treatment option that can allow you to affordably improve your smile.
Porcelain Veneers are an affordable cosmetic treatment option that can help quickly and effortlessly improve your smile. However, they may not be an option for everyone. If you are thinking about getting veneers to improve your smile, this comprehensive guide will walk you through what they are, how they improve your smile, and who might be a good candidate for them.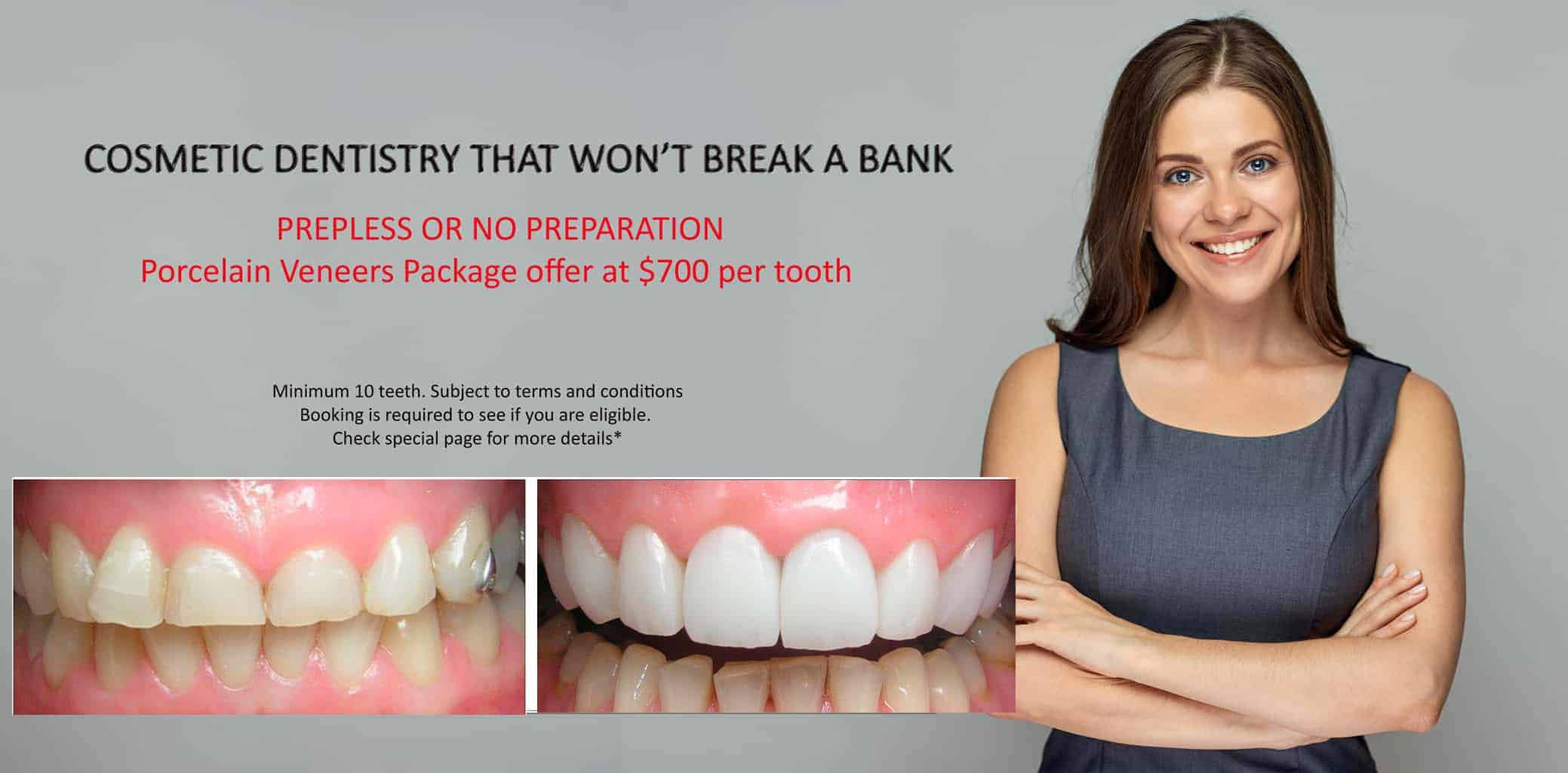 PORCELAIN VENEERS IN MELBOURNE | YOUR COMPLETE COMPLETE GUIDE TO PORCELAIN VENEERS | GET A FREE QUOTE
Think of Porcelain Veneers as a thin, durable mask that can be applied to your natural teeth. Once applied to your teeth, the veneers instantly change the appearance of your teeth. Depending on how they are made, veneers can whiten your teeth, change the shape of your teeth, close large gaps, fix chips or cracks, and cover up the appearance of crooked teeth.
Veneers are made of a very thin shell of porcelain. The porcelain is carefully selected so it matches the look and colour of your teeth.
Each veneer used will be customized by your dentist for your mouth. Dentists will customize everything from the length and width of the veneer to the overall shape, thickness, and colour.
When applying veneers, your dentist will need to do some minor prep work to your natural teeth. Part of the preparation involves removing a small amount of the enamel on your natural teeth. Removing a small amount of enamel allows your dentist to bond the veneer to your teeth in such a way that it has a very natural appearance.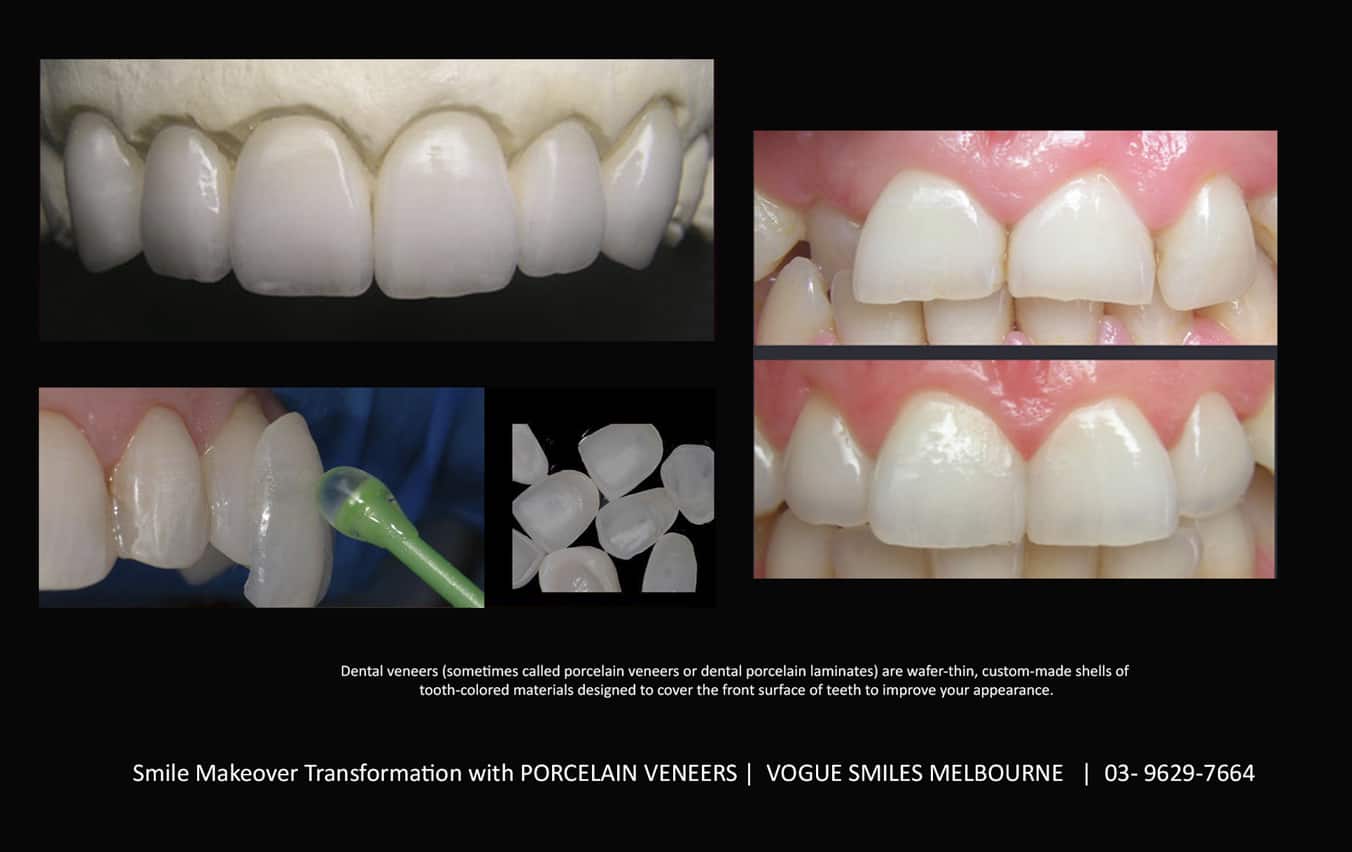 PORCELAIN VENEERS IN MELBOURNE | YOUR COMPLETE COMPLETE GUIDE TO PORCELAIN VENEERS | GET A FREE QUOTE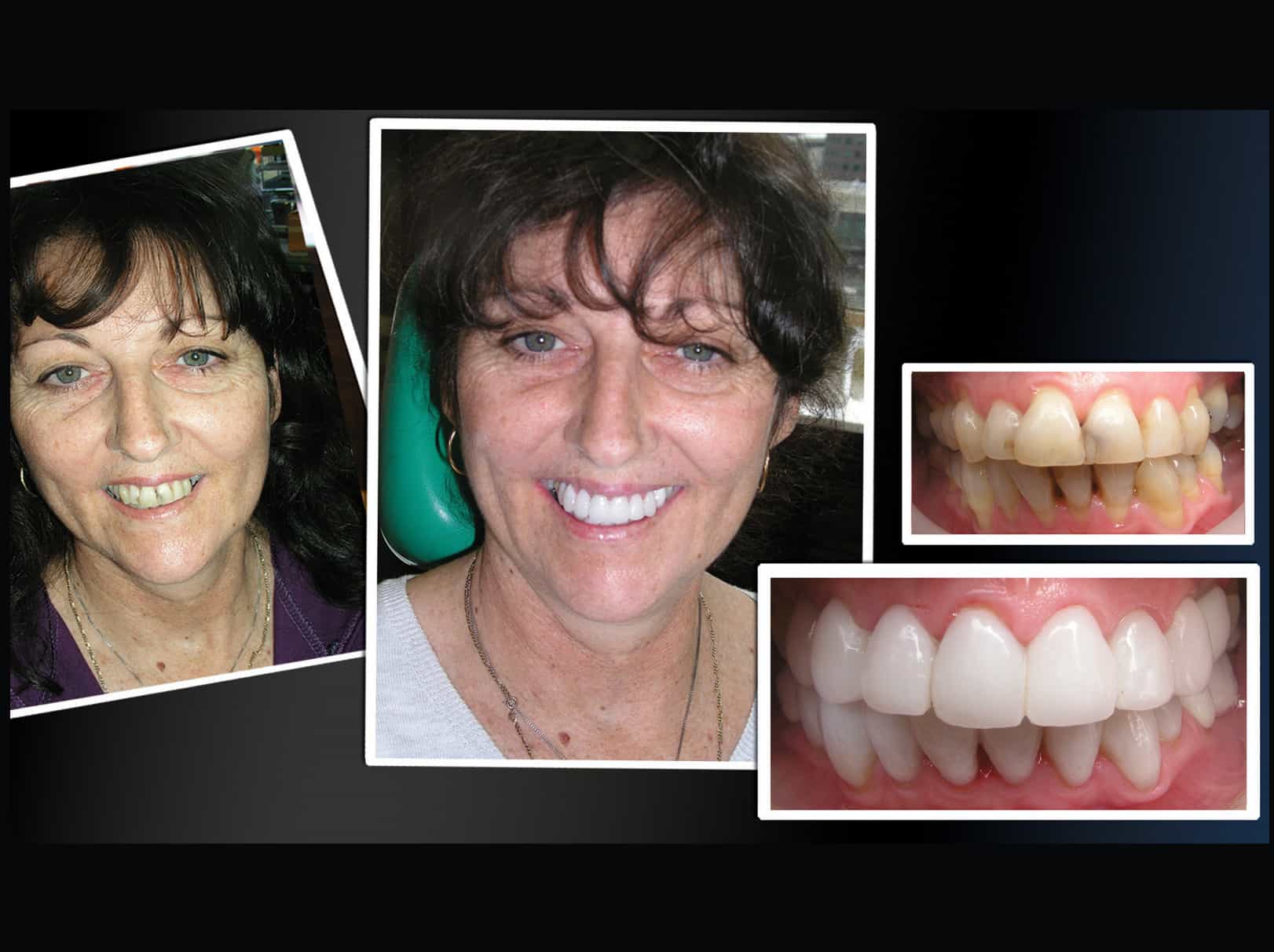 PORCELAIN VENEERS IN MELBOURNE | YOUR COMPLETE COMPLETE GUIDE TO PORCELAIN VENEERS | GET A FREE QUOTE
Where a dramatic cosmetic change is wanted, but you have healthy teeth;
You want to improve the alignment of your teeth, but cannot or do not want to undergo teeth straightening procedures (orthodontics);
When more than a simple teeth whitening process is needed to improve the  colour of your teeth, veneers can do this effectively, while conserving the health of your teeth or enhancing it;
For those who want a tailored smile design , our up to the minute technology allows us to easily assess how to create your ideal smile and plan your perfect smile.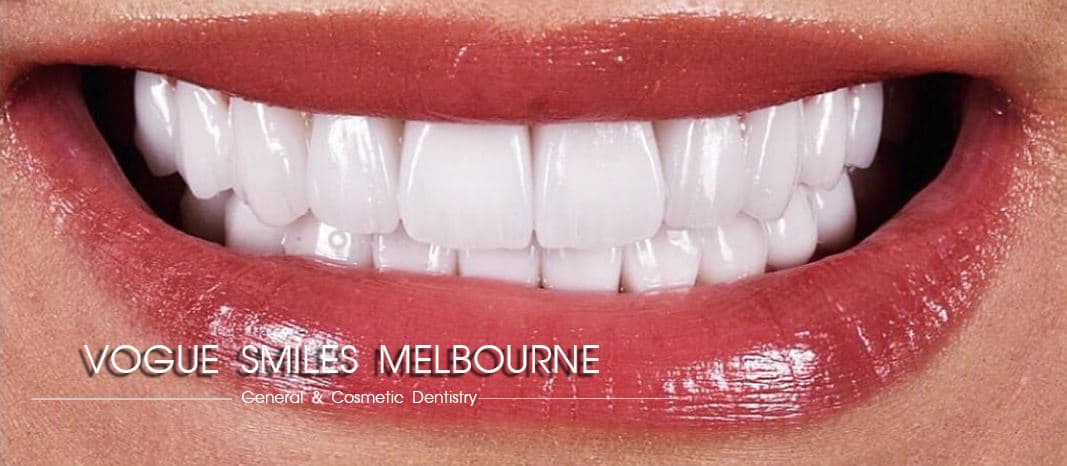 Who are  a Good Candidate for Porcelain Veneers?
Veneers are a great cosmetic dental treatment option for many people. If you are considering getting veneers, the following are several signs that indicate you may be a good candidate for this type of treatment:
Desire to fix severely discoloured or stained teeth – veneers can remove discolouration or stains on your teeth that tend not to respond to traditional teeth whitening treatment
Desire to correct stains from extensive tooth decay or old fillings
Need to correct minor imperfections on your teeth – veneers can easily fix cracks, misshaped teeth, and chips
Desire to correct several cosmetic issues with your teeth at once – veneers can whiten, straighten, and correct the shape of a single tooth or set of teeth all in one procedure
Good oral health – patients must have healthy gums and teeth. If your gums and teeth are not healthy, you can undergo treatment to improve their health which may then make you a good candidate for veneers.
Sufficient tooth enamel must be present – your natural teeth need to have enough enamel left after the small layer has been removed to create a strong bonding surface for the veneer
Straight or moderately straight teeth – veneers can correct slightly crooked or misaligned teeth. However, if your teeth are severely misaligned it could put too much pressure the veneers and cause them to crack.
Ability to avoid chewing on your nails, crunching hard candy or food, or gnawing on pens – these bad habits can damage veneers.
Do not suffer from night time teeth grinding or teeth clenching
Practice good oral hygiene on a regular basis – this includes regular brushing and flossing as well as regular appointments with your dentist for routine cleanings
The only way to see if you are a good candidate for veneers is to have us assess your case.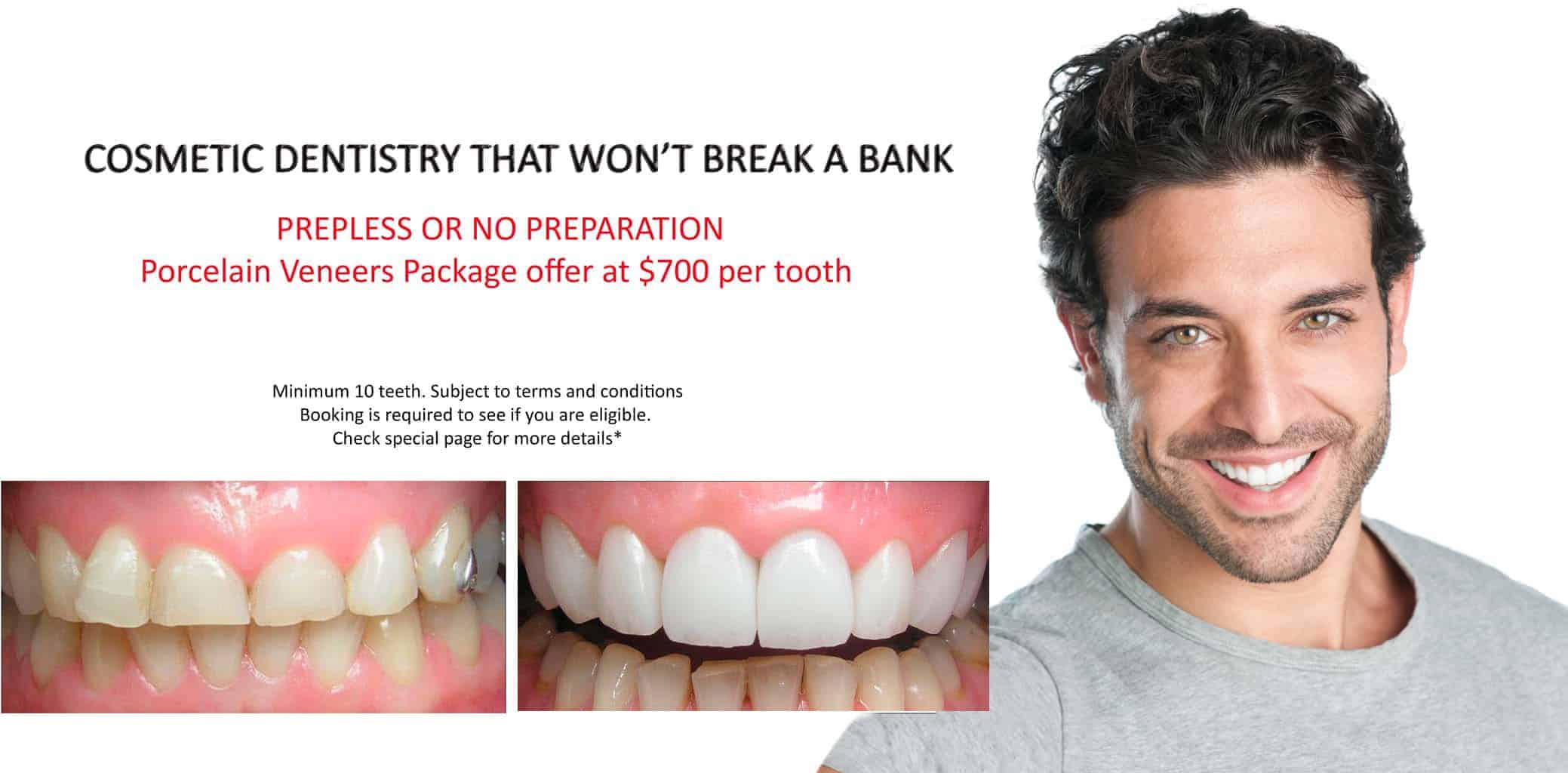 PORCELAIN VENEERS IN MELBOURNE | YOUR COMPLETE COMPLETE GUIDE TO PORCELAIN VENEERS | GET A FREE QUOTE
When Porcelain veneers shouldn't be used.
There can be situations where certain teeth, or even certain people, are not good candidates for this procedure. Some areas of concern are:
Veneers don't make the right choice for teeth that need strengthening.
a) Teeth that need strengthening.
Teeth that have lost a significant amount of structure due to wear, decay or fracture, and those that have large fillings don't make good candidates for porcelain laminates.
That's because veneers do not strengthen teeth, they only improve their appearance. And as mentioned above, if the tooth on which one has been placed is not rigid enough to prevent flexure, it may ultimately crack or break.
In this type of situation, the dental crown placement makes the more appropriate choice.
b) Teeth with little enamel.
A porcelain veneer won't stay in place well unless it's primarily bonded to tooth enamel. Here's why.
When it's bonded onto the enamel, the enamel is the more rigid of the two and it tends to absorb most of the forces applied to the tooth.
When bonded directly to dentin (the layer underneath the enamel), the laminate is the stiffer object and any forces directed to the tooth tend to become focused in it. This can lead to veneer fracture or debonding.
Some teeth may have little or no enamel remaining on their front surface due to:
1) Tooth wear or trauma.
2) The placement of previous dental restorations.
3) Erosion – Tooth wear caused by exposure to acidic foods and beverages, regurgitation of gastric acid, etc…
If so, they don't make good candidates. A dental crown would make the more appropriate choice for these teeth.
c) Excessive forces are involved.
People who clench and grind their teeth (referred to as bruxism by dentists), or have a bite where their front teeth come together edge-to-edge, don't make good candidates for porcelain veneers.
The level of forces generated by these conditions can be substantial and can cause laminates to chip, break or debond. One study (Beier 2012) found that a habit of bruxism increased the failure rate of a subject's veneers by a factor of 8.
As a measure against fracture, construction using a comparatively stronger type of "porcelain" can help (such as aluminium oxide, lithium disilicate, zirconia). The trade-off is that restorations made using these ceramics characteristically have a comparatively less lifelike appearance (similar to our description of dental bonding above).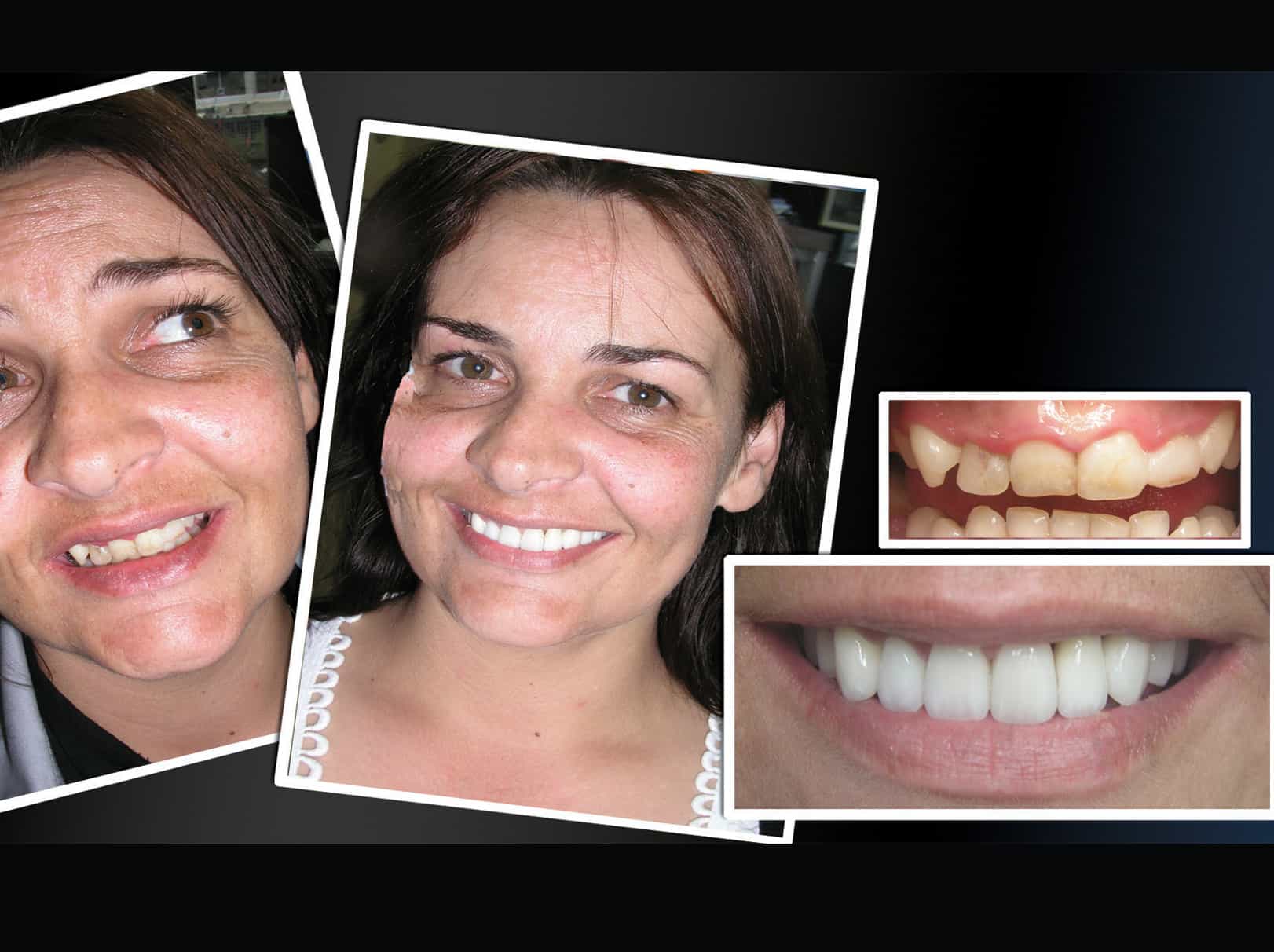 PORCELAIN VENEERS IN MELBOURNE | YOUR COMPLETE COMPLETE GUIDE TO PORCELAIN VENEERS | GET A FREE QUOTE
FAQ ABOUT PORCELAIN VENEERS IN MELBOURNE
Do Porcelain Veneers Damage your Teeth?
The answer is no, veneers do not damage your teeth – as long as you have an experienced dentist install them.
Porcelain veneers are a cosmetic treatment used to fix cracked, discolored, or misshapen teeth. The veneer is a thin layer of ceramic material that covers up the existing tooth to restore its appearance. Veneers look just like regular teeth; once you've had them installed, it can be very difficult to tell the difference.
During the installation process, a very small amount of your tooth is removed; this amount is typically as thin as your fingernail. An experienced dentist will be able to remove as little of the tooth as possible while making room for your veneer. Once the tooth is prepped, a small amount of bonding material is applied to the surface. The veneer is then attached to your tooth, and your gums are allowed to heal around it.
Your original tooth remains in place for the entire process. If the veneer was removed, the tooth underneath would still be healthy and usable, although it might not be as pretty as the veneer. Veneers have to be replaced after 7 to 15 years, and the same tooth is used to hold the new veneer. This means your dentist will take great care to make sure that your underlying teeth remain as healthy as possible.
What do Porcelain Veneers feel like?
Porcelain veneers feel natural when in your mouth because impressions are taken from your teeth before the veneers are created, which means that these veneers will match your natural tooth shape and size.
These veneers are also designed to look very similar to real enamel, which ensures that they look natural. Keep in mind that porcelain veneers can be wholly customized around your preferences. The customization options with porcelain veneers include the ability to change the shade and coloir of the veneer as well as the ability to alter the shape of the veneer.
PORCELAIN VENEERS IN MELBOURNE | YOUR COMPLETE COMPLETE GUIDE TO PORCELAIN VENEERS | GET A FREE QUOTE
Are there any issues with Porcelain veneers to be aware of?
When one of your teeth has gone through the preparation for a dental veneer, it's impossible to reverse this process. It's also difficult to effectively repair a broken veneer, which means that it would need to be replaced if ever it becomes cracked. You have to modify your diet if you like to protect your Porcelain Veneers, biting on hard foods, cracking an ice cube or opening a bottle of beer, is a big NO-No.
What does the Porcelain veneer procedure involve?
You will first need to obtain a consultation from our dentist in Melbourne, which is where impressions will be made of your teeth to make sure that the veneers are the right size and shape. You can also talk more about your expectations for the treatment. The tooth will then go through the preparation process, which means that the tooth will be filed down. You'll be provided with some temporary veneers while you wait for the final veneers to be placed on your teeth at the next appointment.
The Potential Risks of Porcelain Veneers
Veneers are a great investment that can change your smile and transform your face shape. However, there are risks associated with the procedure. Obviously, the process cannot be undone. Getting veneers is a big decision that requires serious thought. Also, the procedure is expensive and costs more than resin composite bonding. If the veneers crack or chip, they cannot be replaced. Additionally, your teeth may be more sensitive to hot and cold temperatures during the provisionary period while awaiting for your permanent Porcelain Veneers to be cemented..
Another risk is that veneers may not perfectly match the colour of your teeth, should you choose a very white shade. Additionally, the veneer's colour cannot be changed once it is in place. If you plan on whitening your teeth, be sure to do so before you have the procedure done. Additionally, veneers may not be the best fit or option for people who have dental health issues. For people with gum disease, weak teeth, or even little enamel, veneers are not the best option. Your dentist will consult with you and discuss these risks to ensure that veneers are the best option for your teeth.
PORCELAIN VENEERS IN MELBOURNE | YOUR COMPLETE COMPLETE GUIDE TO PORCELAIN VENEERS | GET A FREE QUOTE
Why Veneers are Worth the Investment
Your may ask why Veneers are so expensive! Porcelain veneers are a great option for people who are looking to improve their smile and change their overall face shape. While there can be risks, veneers are certainly worth the investment. A set of veneers can last for 10 to 15 years or more, making them a long term dental investment. Veneers are becoming more and more popular as a way to improve one's smile and teeth in general.
Many celebrities have gotten veneers, and the general public is slowly beginning to do so as well. Cost can be a barrier, but a beautiful smile is worth the initial cost. If veneers sound like they would be a good fit for you and your dental needs, consult with us today. Getting veneers is a procedure that can greatly improve your smile, your confidence and self-esteem.
How Much Should You Pay for Full Mouth Porcelain Veneers
Cost of full mouth veneers depends on how many veneers you need and what kind of Porcelain Veneer fabrication you choose ie Prepless (No-Grinding) or the Traditional (Prepped) Veneer. It may Range from $7000 to $25000 for a 10 units Porcelain Veneer multiply that by 2, if you want the same amount of Veneers on the lower arch.
Choosing to get teeth veneers can improve your life in a number of ways. Those who get quality teeth veneers often report higher levels of self-esteem than they had before the procedure. It's no question why. If you think about all the advantages, full mouth veneers cost may well be worth it.
Those with nice teeth are considered more attractive. It's easy to date with confidence and smile without fear. Employers will judge the teeth of an applicant while they're sitting in the interview. Bad teeth may set off a sign of poor dental hygiene to them. If you don't take care of your appearance, how can they trust you to take care of your job? Others are more likely to listen to someone when they show a more confident smile.
PORCELAIN VENEERS IN MELBOURNE | YOUR COMPLETE COMPLETE GUIDE TO PORCELAIN VENEERS | GET A FREE QUOTE
The Cost Is What You Want To Know
Nothing in life comes free; however, that doesn't mean you shouldn't splurge on something that's going to benefit your life significantly.
What If I Can't Afford Them?
If you cannot afford your veneers, financing is available to help. Only the very wealthy can afford to pay out of pocket for them. We offers financing so a wide array of people can come out of surgery with good looking teeth. The financing options available can mean paying as little as few hundred dollars a month for a whole set of teeth veneers.
Can I Get Financing?
While financing is available, there are factors in place that will affect your ability to get it and how much you'll pay every month. You must have at least average credit, is in some sort of working in some capacity  to get financing. And should be an Australian citizen.
Is Porcelain veneers Worth It?
The Main Reason Why People Get Them
People get veneers  mainly from a desire to have a whiter, beautiful and more confident, enhance smile.  Many movie stars get veneers so that their teeth will appear perfect on camera.
Veneers cost less if you do not want a full set of them. Some choose to just get veneers on teeth that are visibly damaged. Full mouth veneers cost is much more expensive then just getting them on your front teeth. If you get them just on your front teeth, the color will not match on the teeth that are less visible. Full mouth veneers cost much more than getting your 12 front teeth done. If you get your 12 front teeth done, you can pay less.
Our Dental Veneer Guarantee Quality
Putting your mouth in the hands of an unskilled dentist can mean setting yourself up for a lifetime or lets say years and years of complications. What is different  is that we have the experience, skill, and artistry to place your porcelain veneers with a minimalist approach to perfection. We take the time to do it right, taking care to remove as little tooth structure as possible—less than the thickness of a fingernail.
This is your smile, and with natural-looking Porcelain dental veneers  you can proudly and confidently own your smile.
General and Cosmetic Dentistry Financing in Melbourne CBD
Dental Payment Plan Options That will Fit Your Budget
We don't believe that dental care should be out of anyone's price range. We want you to feel confident in a smile that looks attractive and functions naturally—and fits within your budget! If you don't believe you can afford the dental treatment you need (or want), rest assured that we will try our best to help you afford the treatment you need. We have helped countless patients receive affordable dentistry, providing them with beautiful new smiles that have changed their quality of life.
Our team helps make our dental services affordable by assisting you in maximizing your insurance benefits and accepting a variety of payment methods. We also offer third-party dental financing through ZIPMONEY. Don't let fear or embarrassment about your budget keep you from getting the dental treatments your smile deserves. Contact our team today!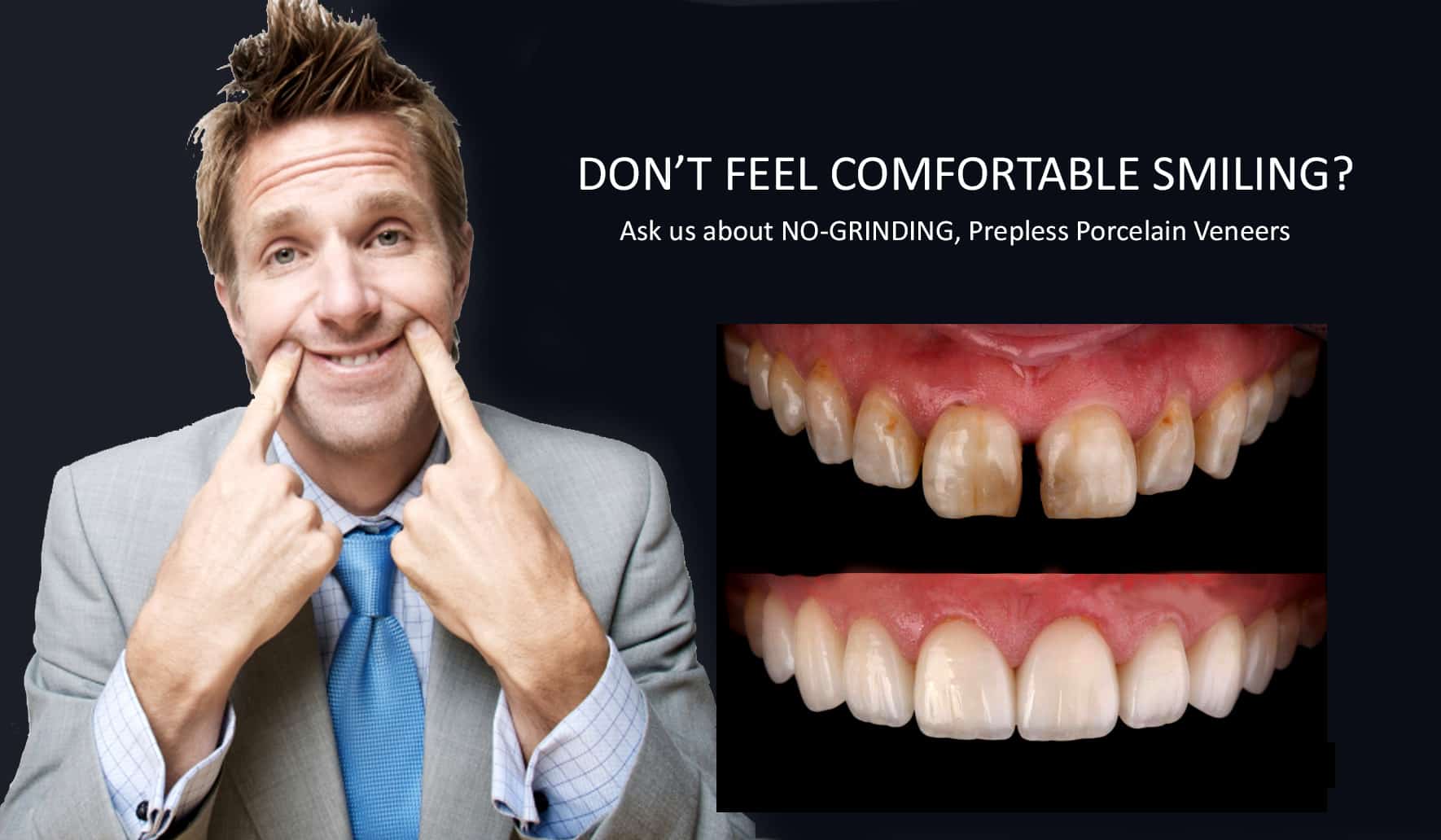 Before and After Dental Smile Makeover Treatment Gallery
Have a look at our smile gallery of photos that shows some of the beautiful smiles that we have worked on. We are committed to excellence & changing lives of our patients through smiles. Whether you're in need of more advanced procedures such as "extreme Smile make-over," Porcelain veneers, and bonding or you simply wish to correct a chipped tooth or create a whiter smiles, our practice provide personalized and cosmetic dentistry for every stage of your life. We have over 30 years of experience of providing gentle and quality General and Cosmetic Dentistry in Melbourne CBD, that you can count on.
We can Turn your dream of beautiful smile into reality.
Call us now for your FREE MINI COSMETIC CONSULT on 9629-7664
SEE SOME OF OUR BEFORE AND AFTER TREATMENT PHOTOS  WITH PORCELAIN VENEERS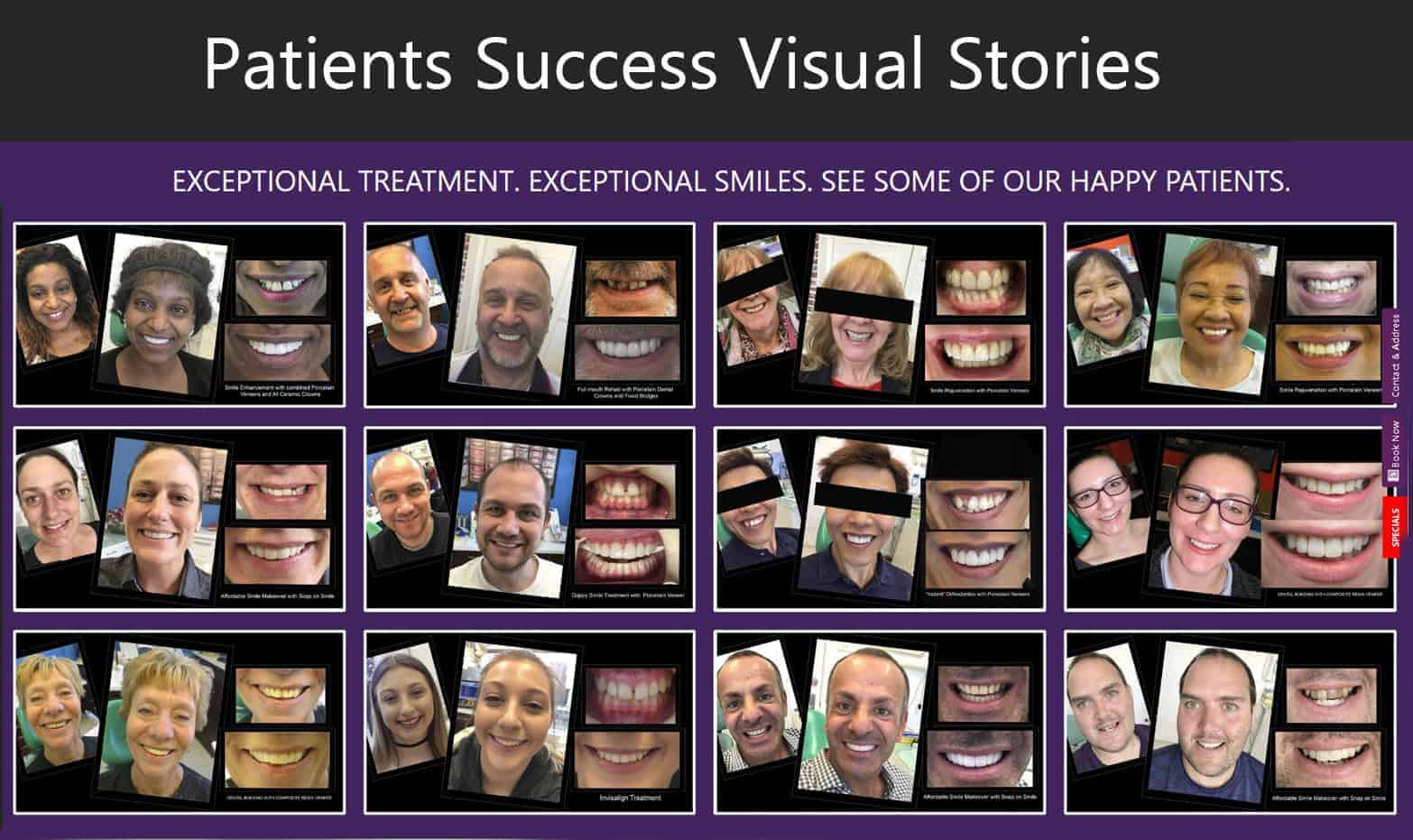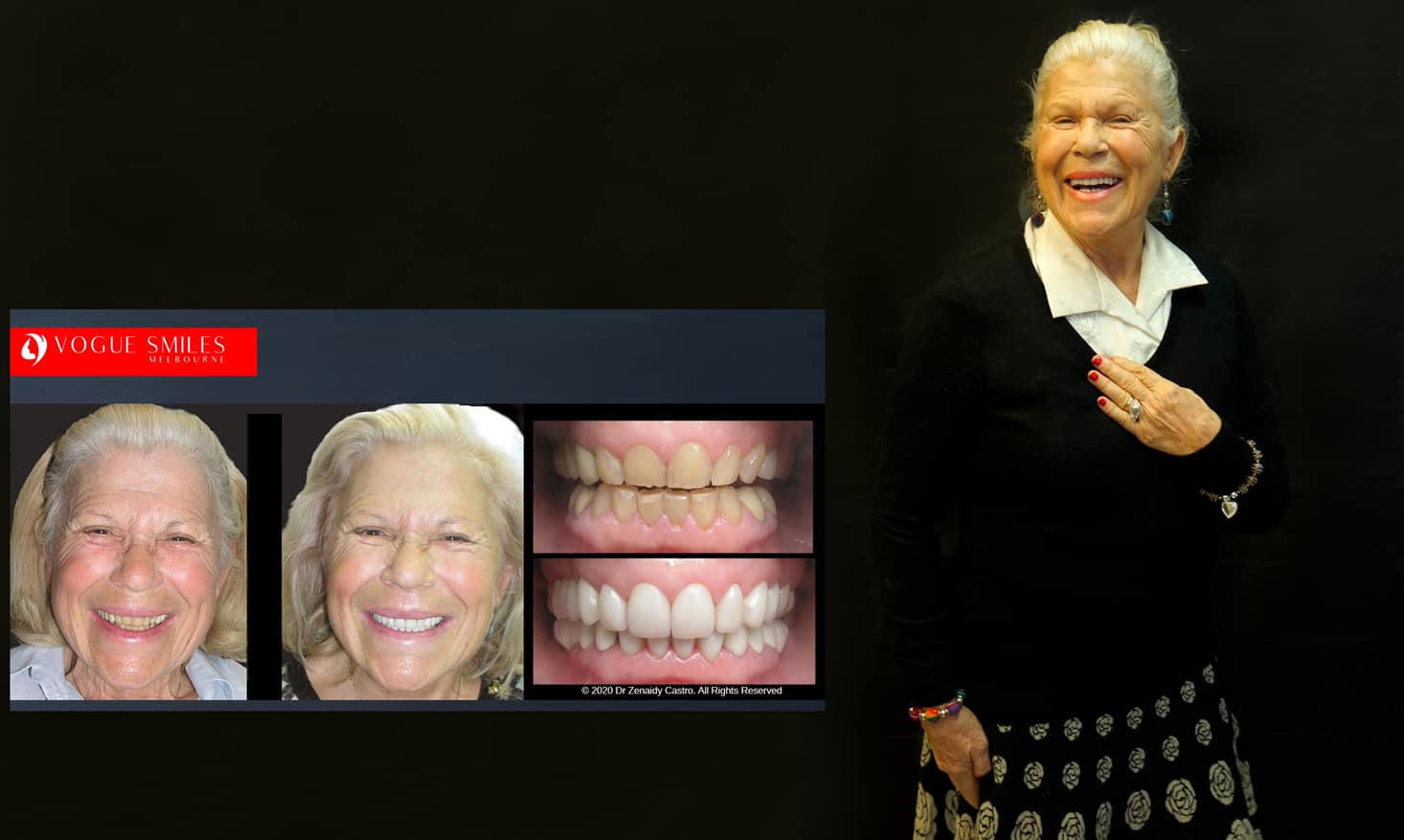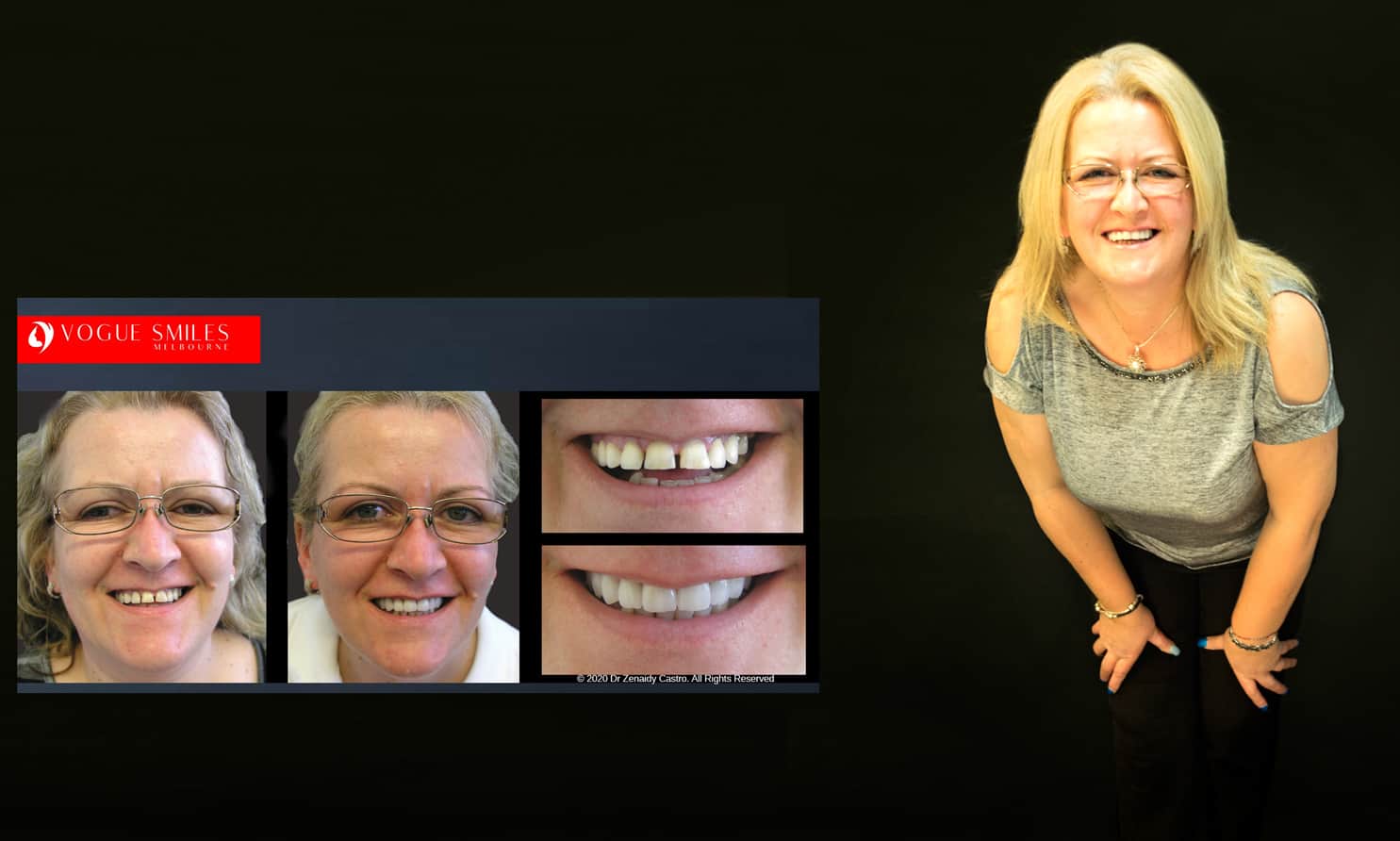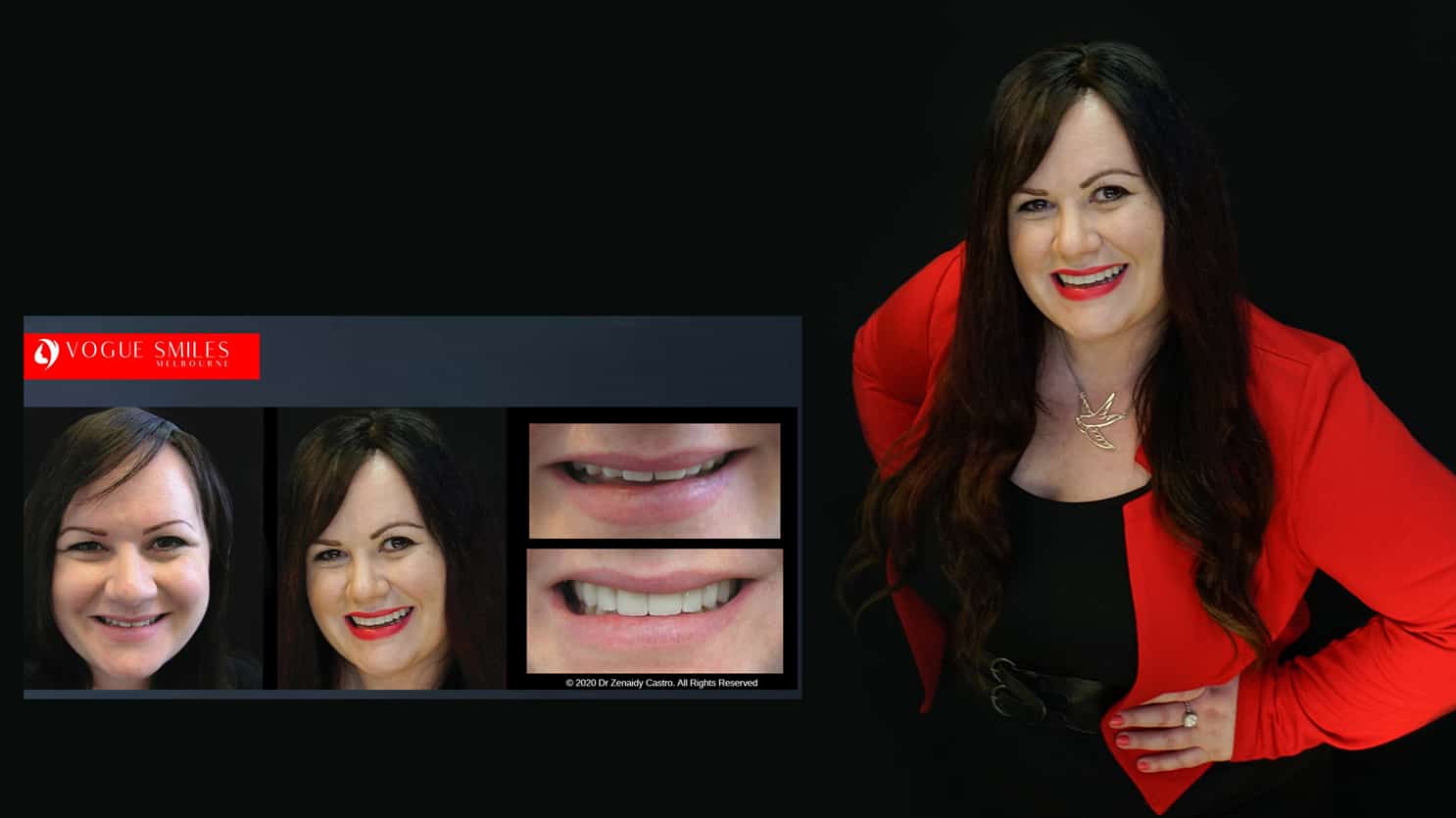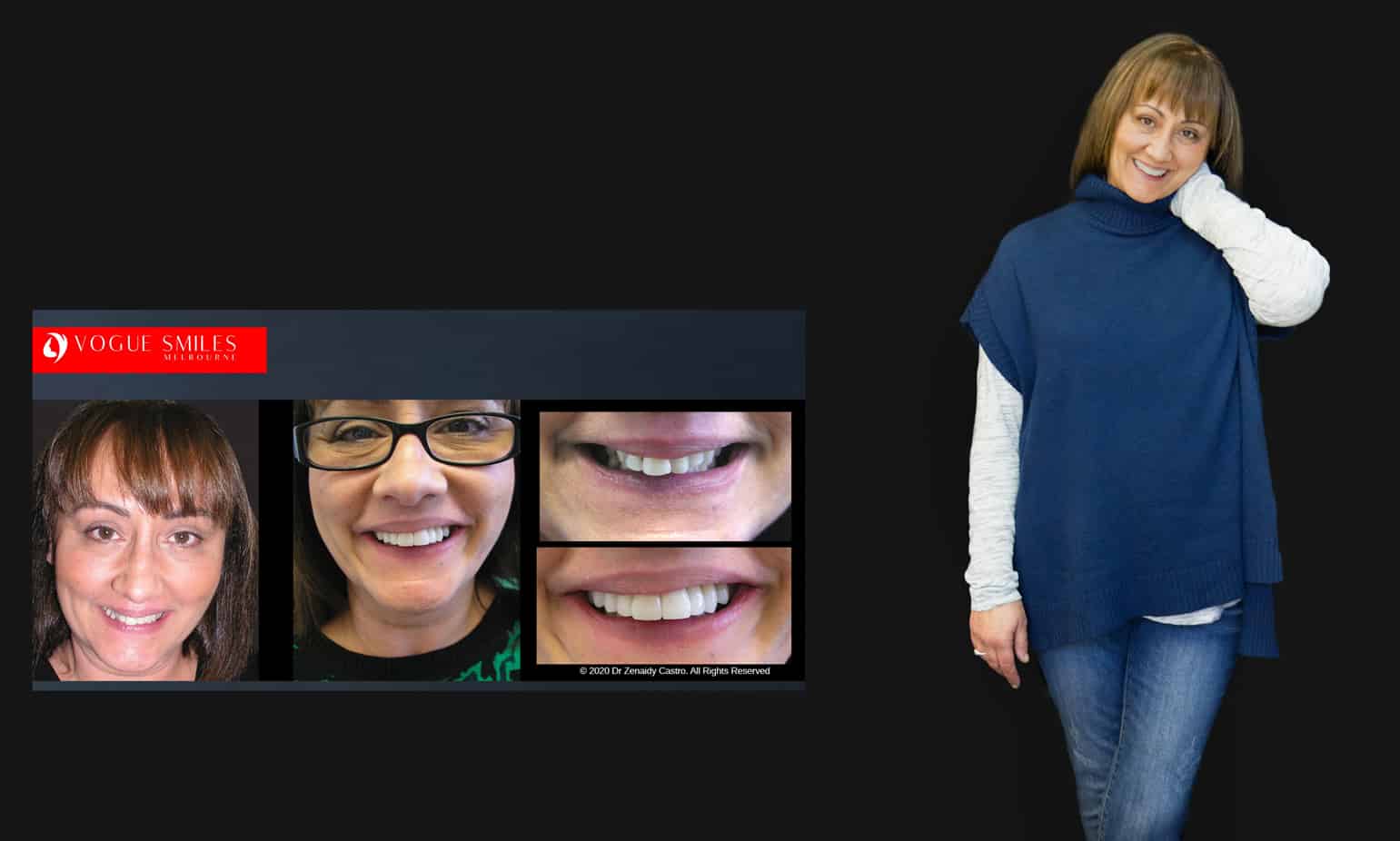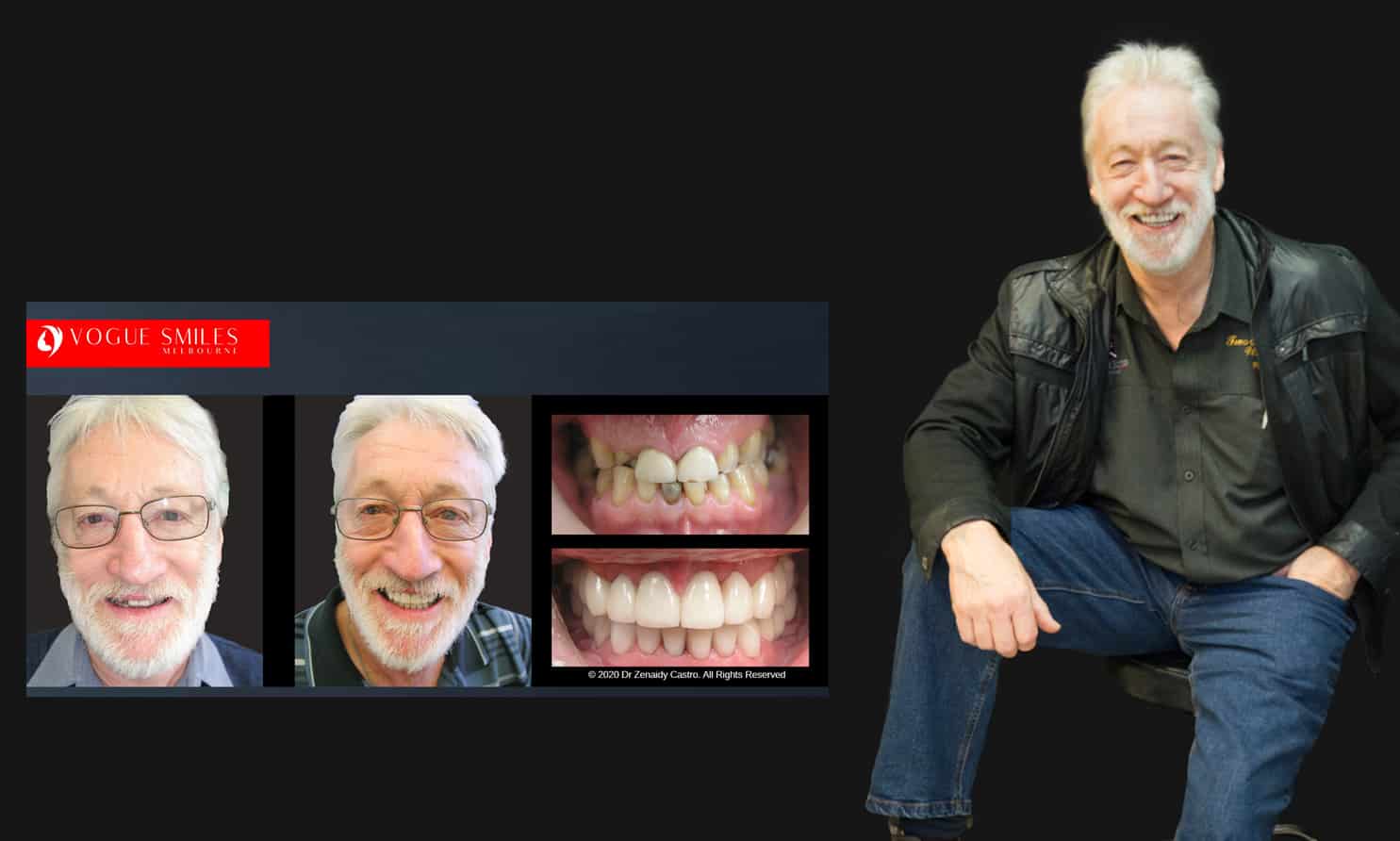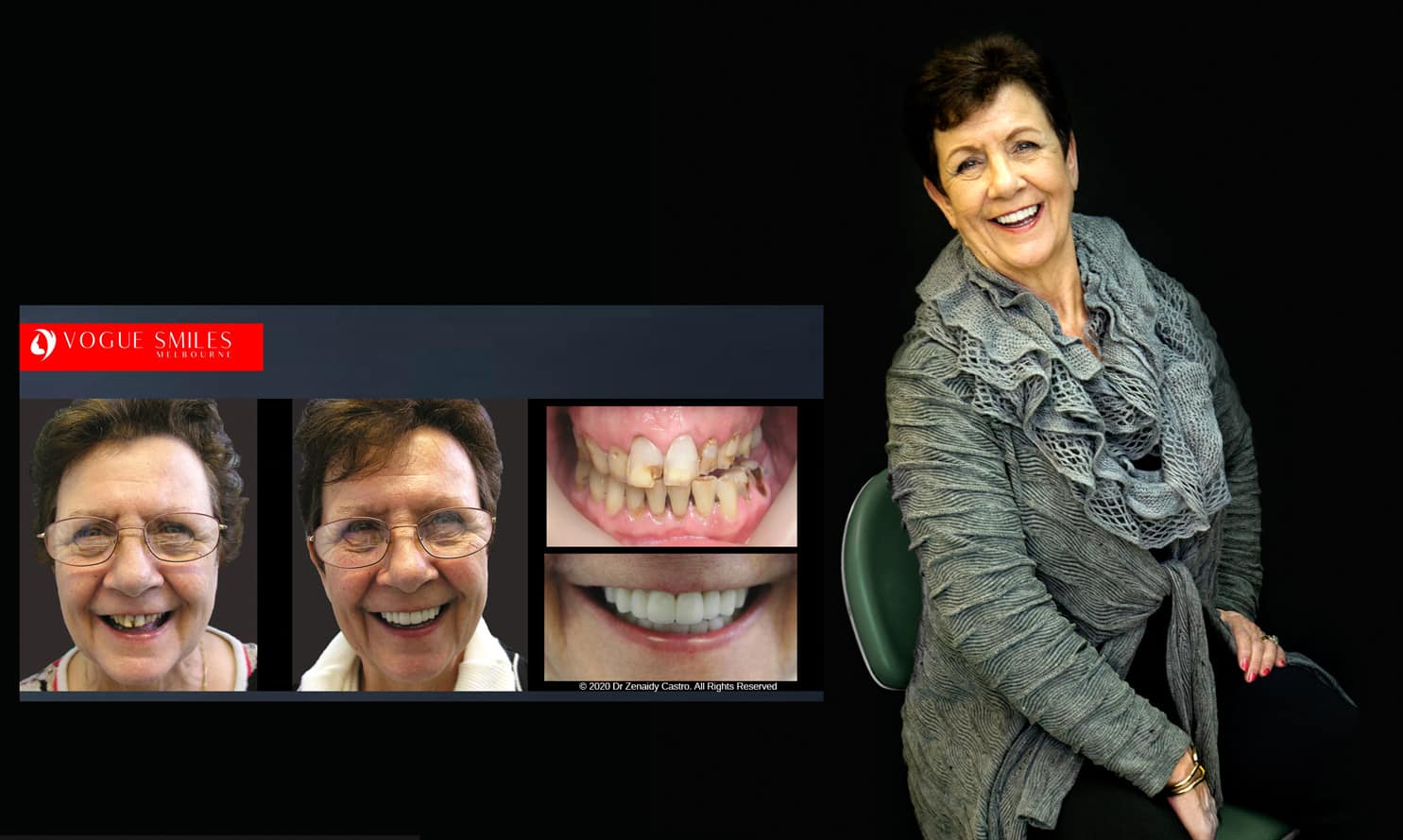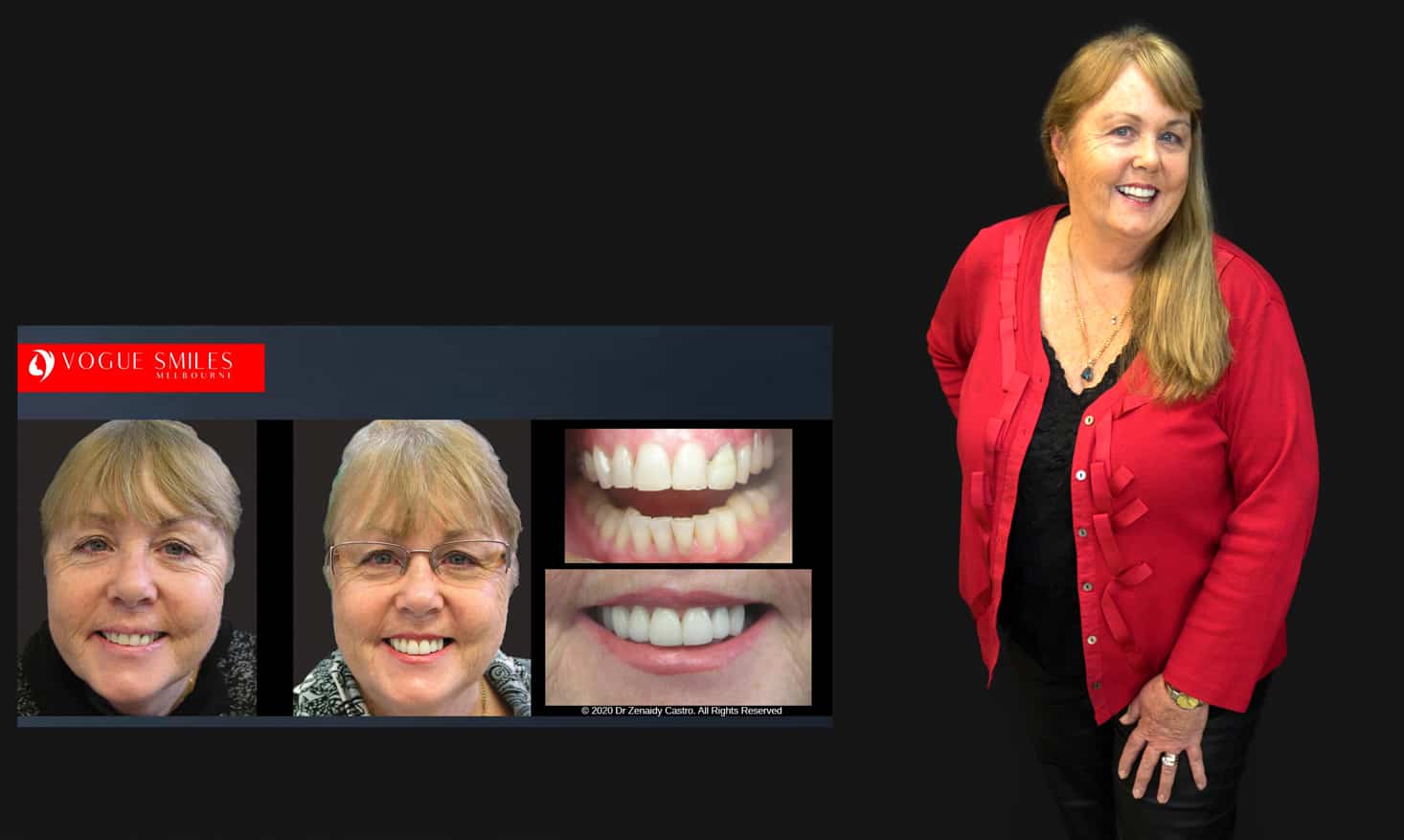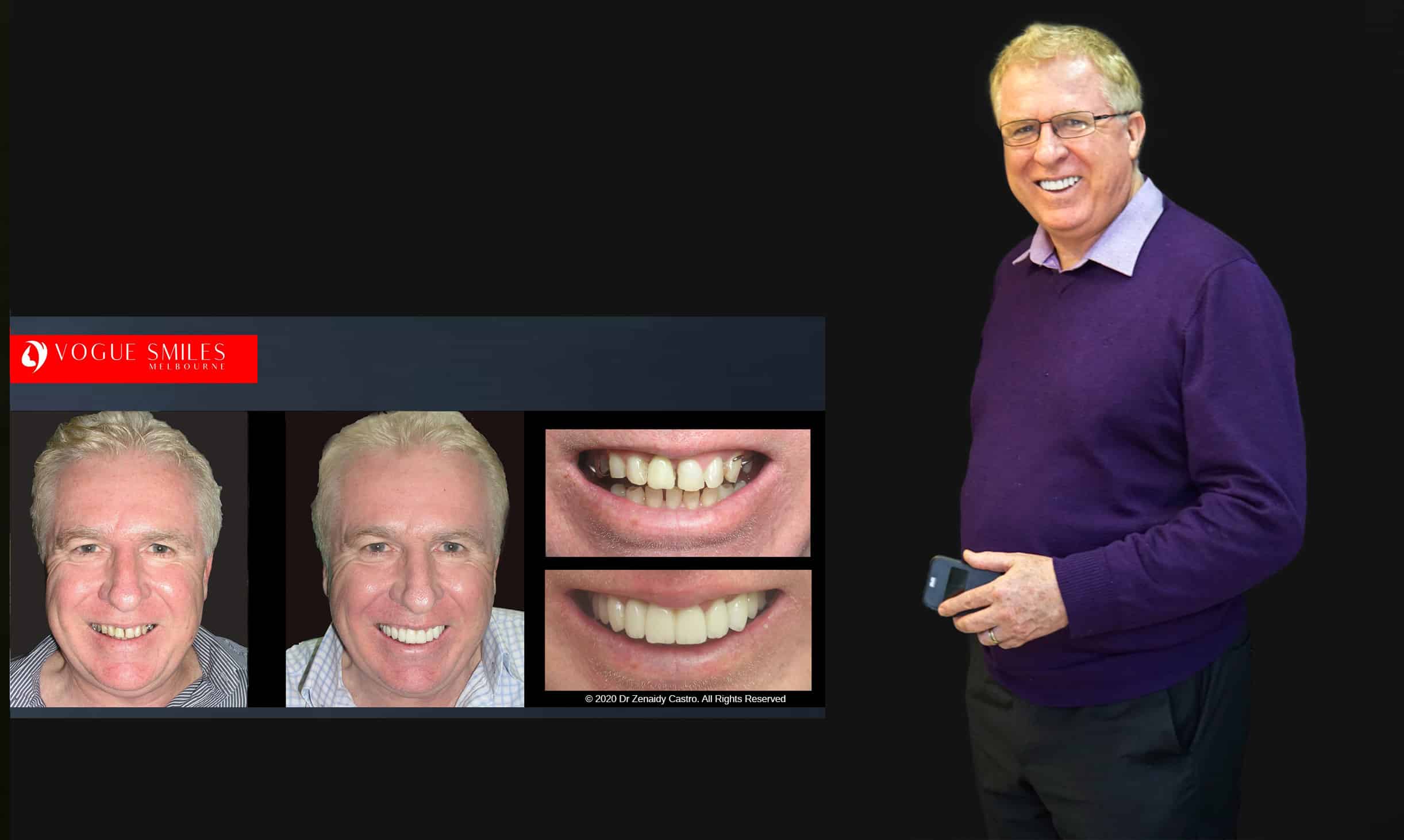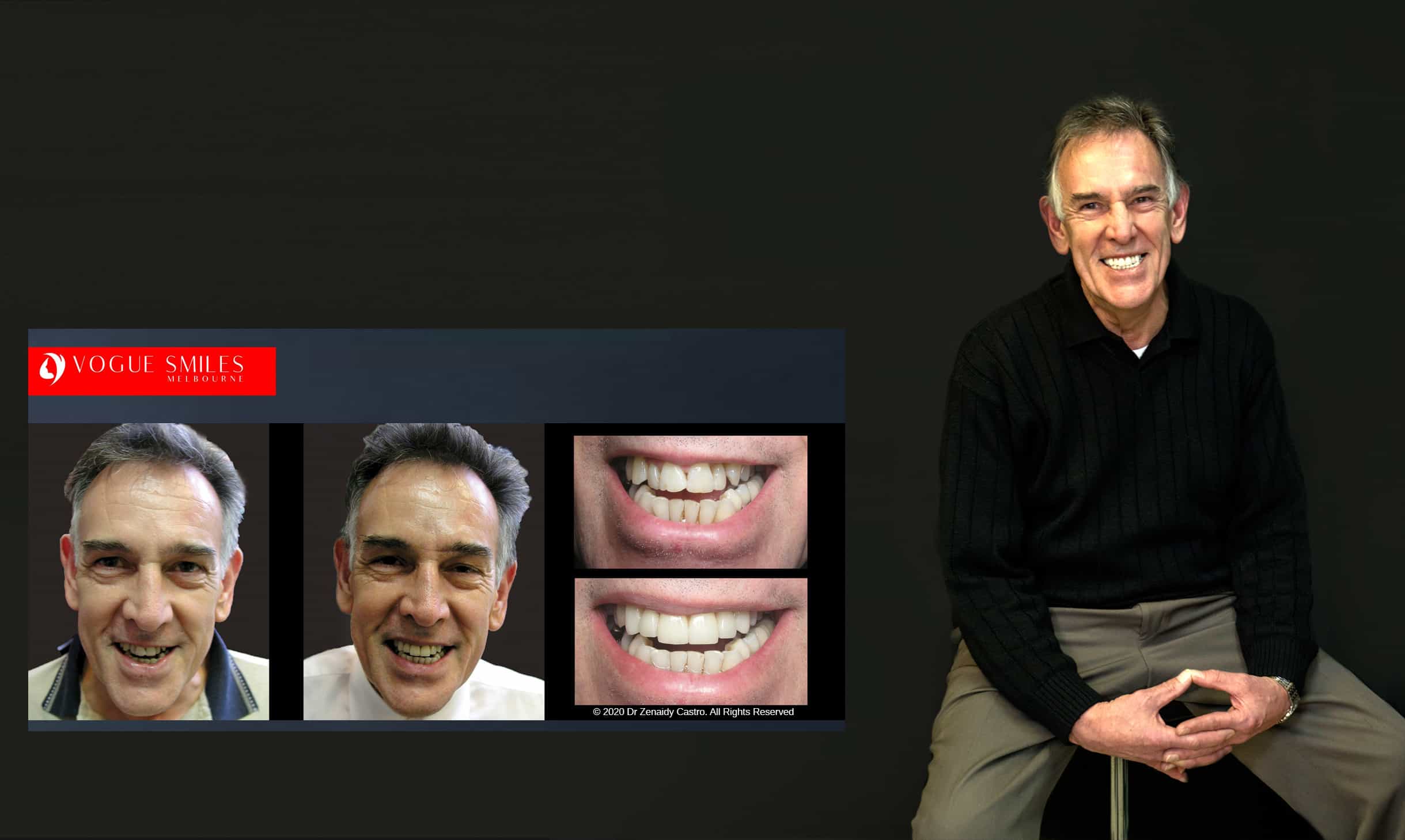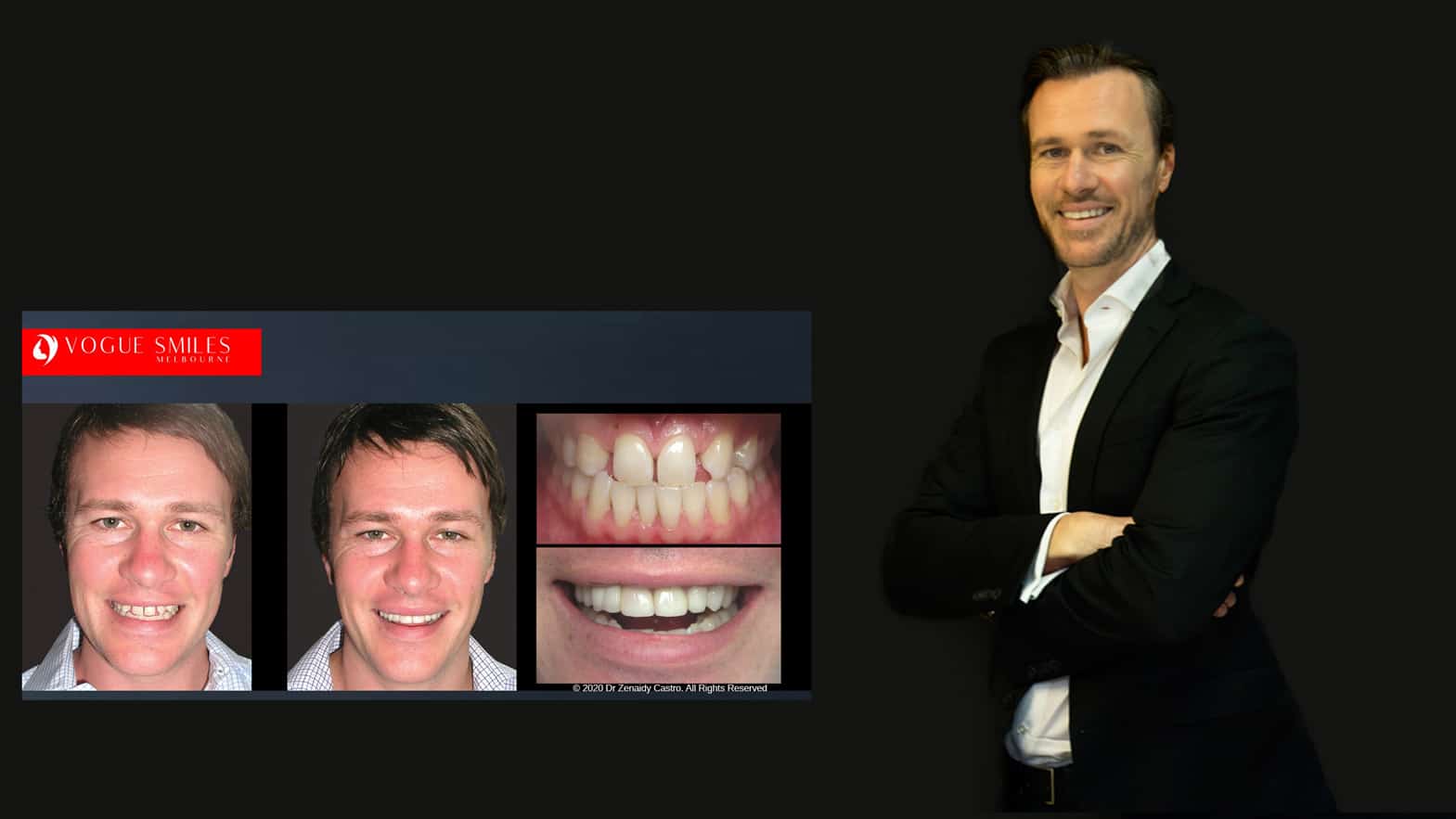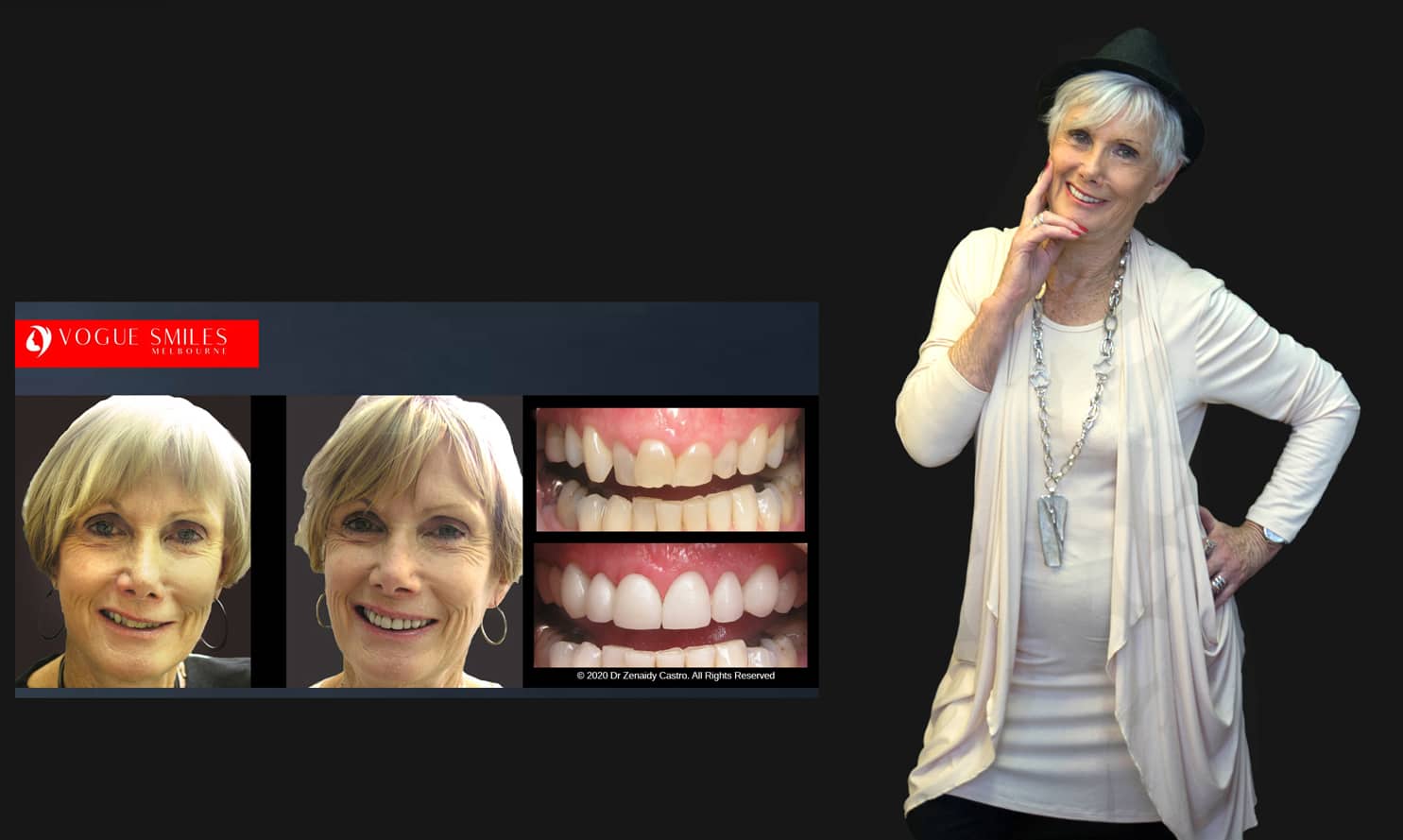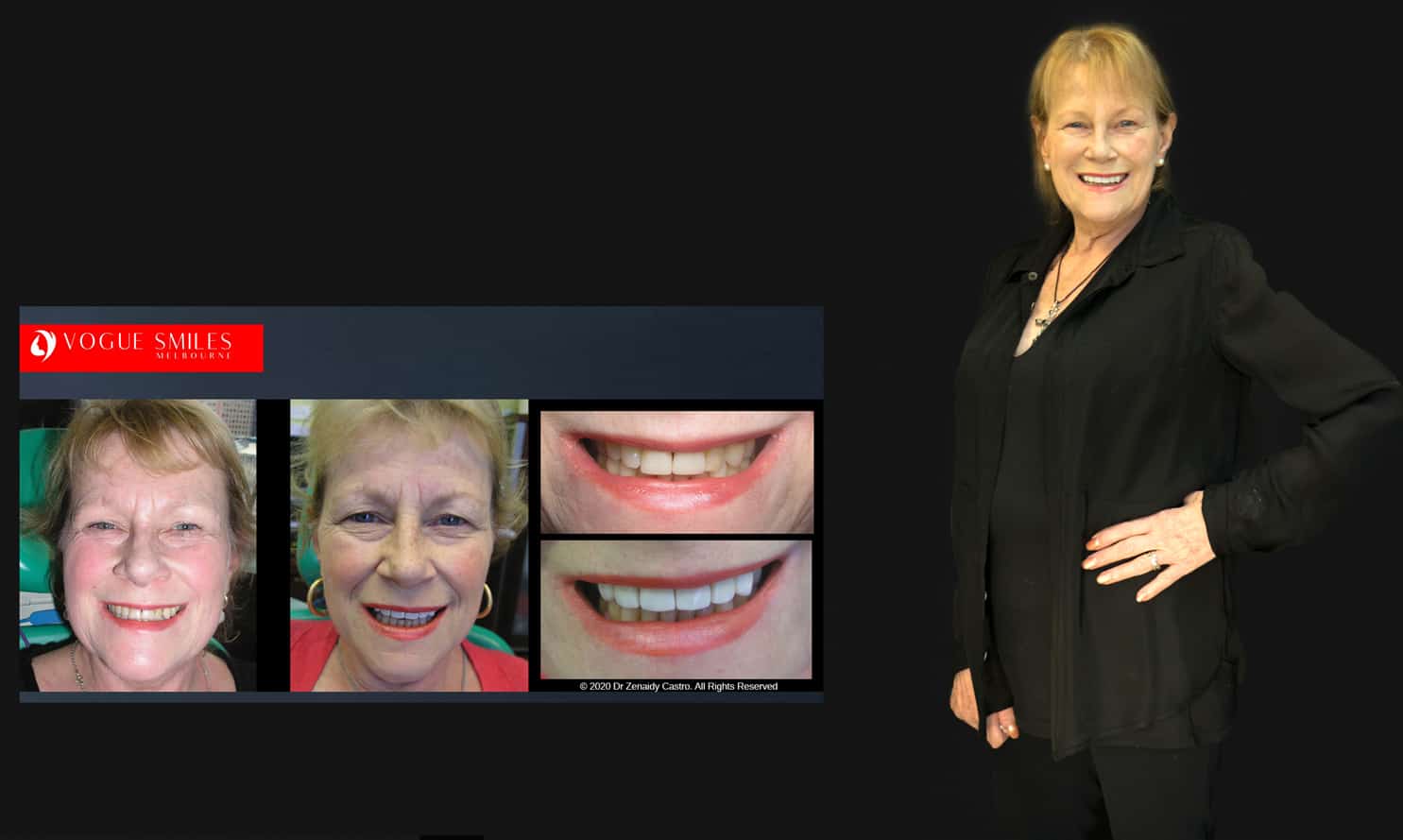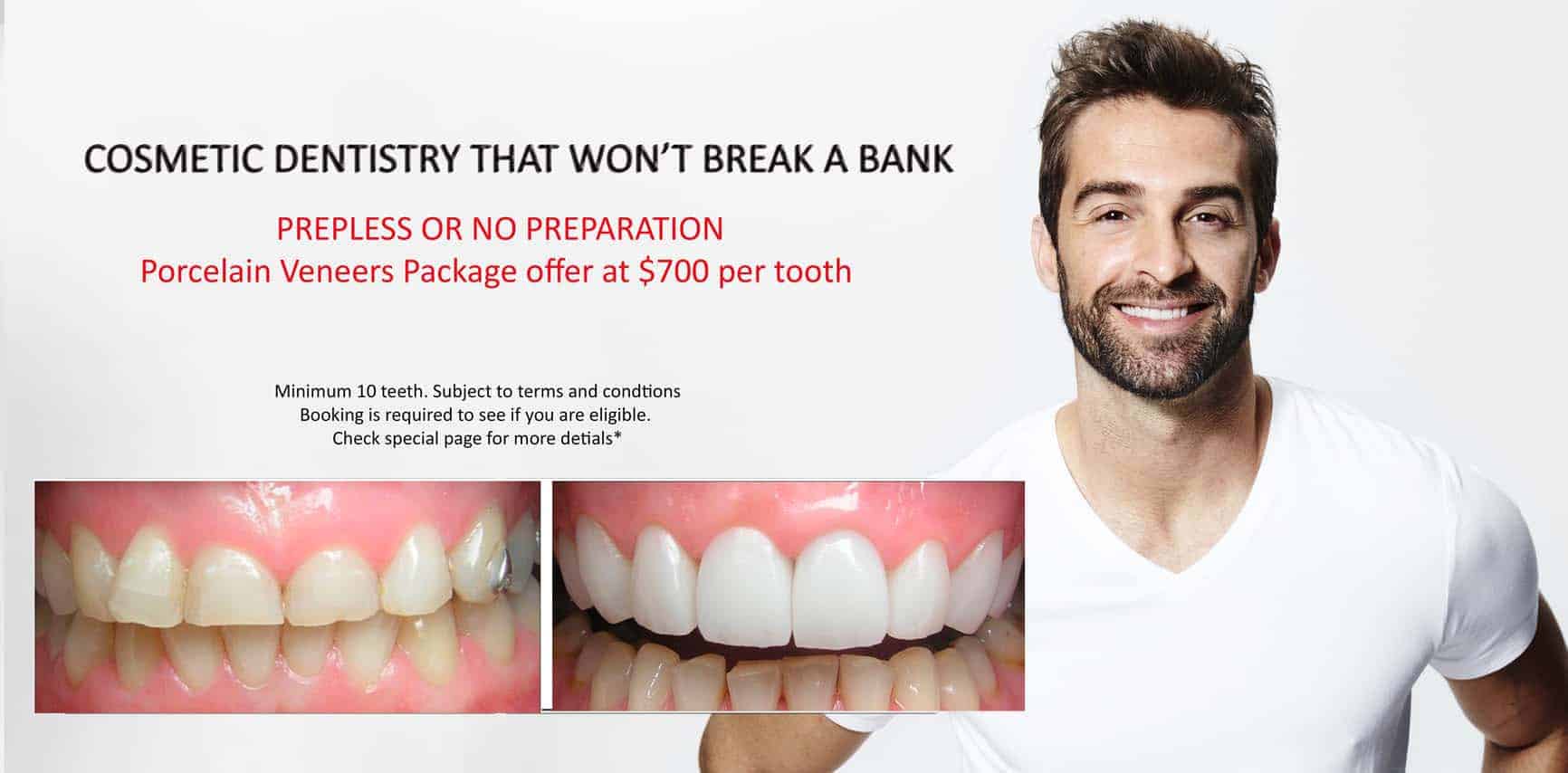 Disclaimer: The information on this website is for information purposes only. Is not a substitute for a proper professional care. Cosmetic Dentistry results will vary from patient to patient. Call our office and book for an actual in-person consultation for us to assess if you are a good candidate for a particular cosmetic Smile Makeover treatment. All of our Specials and packages posted on this site are subject to terms, conditions and availability