It may be reassuring to know that bad breath, or halitosis, affects up to 50% of us at some point during our lives. We can help you.
The most common cause of bad breath (90% of cases) is poor dental hygiene. In most cases, it is caused by a build-up of bacteria in the mouth, as a result of bits of trapped food, plaque or gum disease. It is the bacteria which releases the smelly gases.
Correct and regular brushing is very important to keep your breath smelling sweet. Bad breath often occurs after eating strongly flavoured foods, such as onions and garlic. Smoking, drinking a lot of alcohol and eating spicy food can also cause breath to smell unpleasant.
How do I know if I have Halitosis?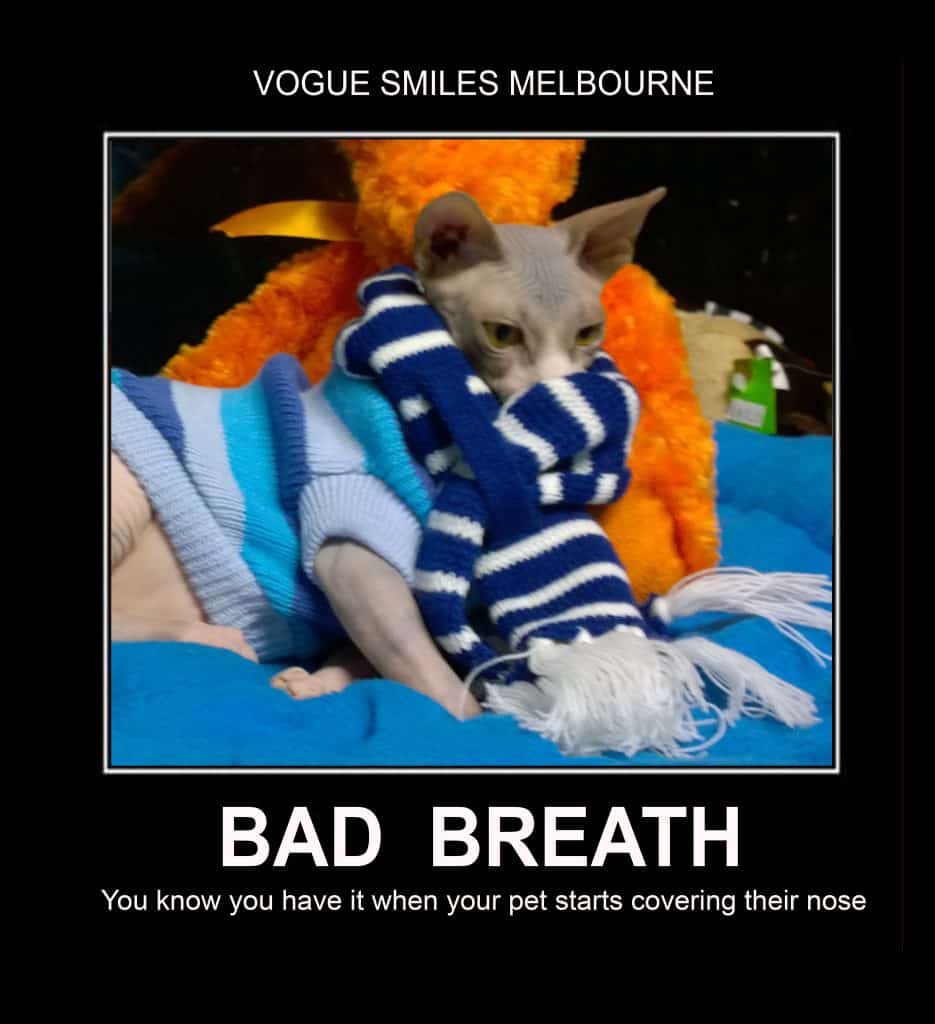 Medical Causes of Bad breath? 
For Bad Breath Treatment, Call Vogue Smiles Melbourne 9629-7664, for all your General & Cosmetic Dentistry treatment in Melbourne