Many people are scared and nervous of visiting the dentist for various reasons and we aim to make any treatment you choose to have with us completely pain free.We are commited to relax patients and empathise with how they might be feeling. Whereas in the past, dentists were perhaps more concerned with the treatment than with the patients themselves, an attitude shift has seen a move towards a more caring and understanding approach that treats the patient not just the dental concern
Nothing personal Doc – "I hate the Dentist" -The Feel good guide to going to Dentist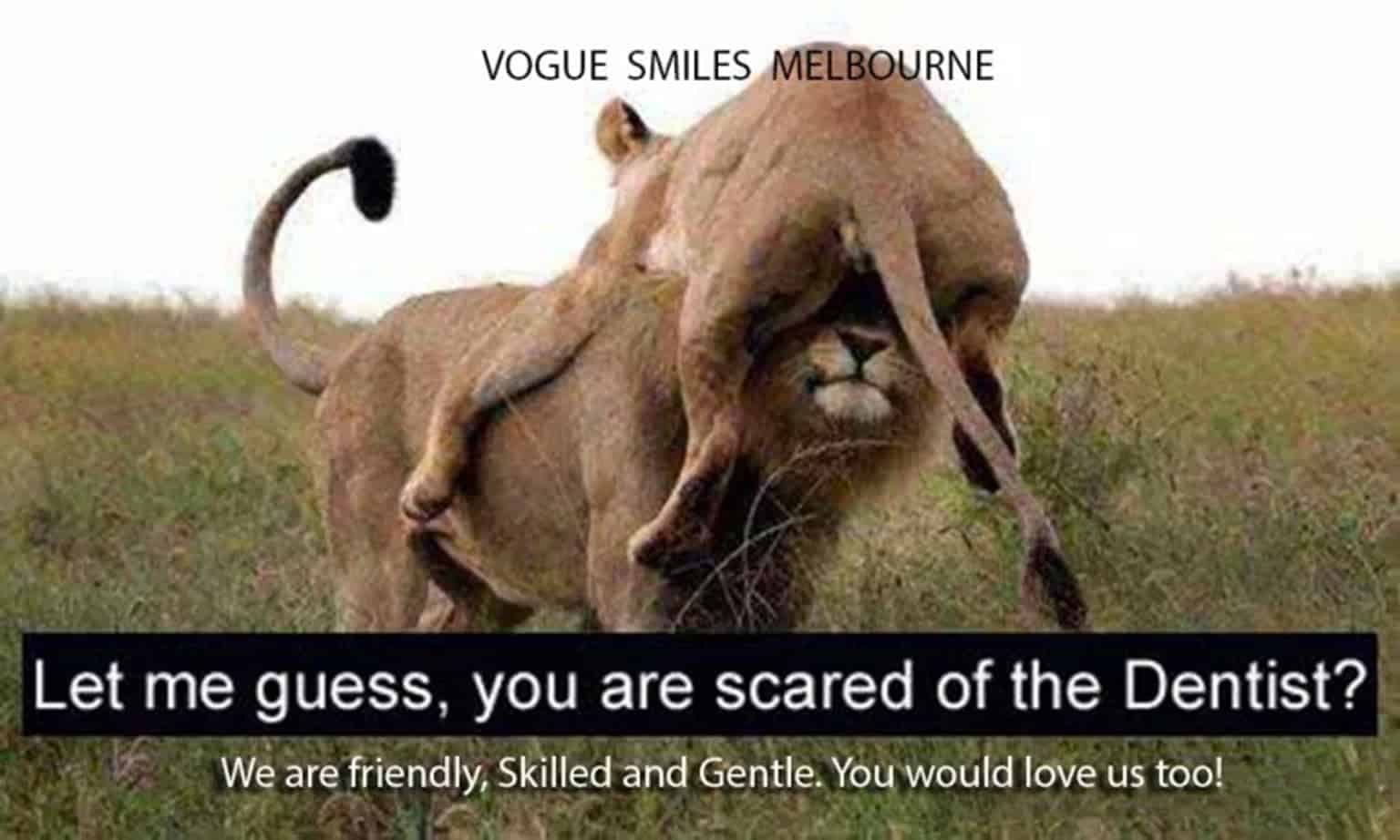 Dental Anxiety and Phobia Management
If, like most people, you experience some degree of anxiety when it comes time to see your dentist, the following suggestions can help you to relax before and during dental treatment. What's important is to recognise your anxiety, accept it as a common reaction to an uncertain situation and learn to master it.
1. Start by sharing your feelings with your dentist and dental hygienist. Let them know that you are fearful, tense, or anxious so that they can tailor their treatment and their pace to your needs. Often, a pain reliever can be given if it's pain you fear.
2. Set aside a stress-free time for your dental visit – a time when you won't be rushed, physically strained, or troubled by other concerns.
3. Being friendly and sociable helps establish trust and warmth, both of which can do wonders in allaying your fears and in reducing tension. You might also have a close friend or family member accompany you to your appointment to make you more at ease.
4. Try to identify your specific fears and concerns. While these fears are very understandable, it is important to recognise that they often are not realistic given the modern, pain-free techniques now used in dentistry.
5. Get a good night's sleep the day before and eat a light breakfast the day of your appointment. To allow unconstrained movement, wear loose, comfortable clothes. Especially avoid wearing constricting necklines, such as tight collars.
6. Schedule short dental appointments by having different procedures performed on different days, if possible. Also arrange to break from lengthy procedures now and then.
7. Use visualisation to feel more comfortable and relaxed both before and during a dental visit. You can focus on a relaxing scene from a favourite vacation spot or activity and hold it before your "mind's eye" during treatment.
8. During the dental visit, practise distraction and relaxation techniques to take your mind off the treatment and to reduce tension. You might focus, for instance, on such pleasant distractions as soft music or a colorful poster.
9. Ask the dentist or hygienist to explain each step of the dental examination or procedure. The more you know about the reasons for a certain procedure and what will be done during it, the more confident and relaxed you'll be.
10. Once the dental visit is over, praise yourself for a job well done! You might also treat yourself to a special reward for overcoming your dental anxiety.
If you are suffering from Dental Phobia, or have extreme fear and anxiety, Call Vogue Smiles Melbourne 9629-7664 and we can help. We are gentle and have experienced treating Dental Phobics